The day has come where we will be having sea travel. We're so excited. It was the three of us who wants to rove. It was me and my 2 siblings. We just got invited by our cousin. And yeah, we didn't let it pass by.

It was early in the morning, 6:00 am to be exact. We're already at the Port. Buying tickets for the boat. We're going to travel by 4 hours to our destination. And then transfer to a smaller boat, to deliver us to the exact location.

Sea travel is my favorite. I got a little scared because of the deep sea. But then the fresh air and the water around me make me feel excited. I am also amazed by the creature under the sea, which sometimes appears while we're relaxing in the boat.

Sometimes, I feel a little dizzy, because of the boat motion. But what I do is just sleep. Then the dizziness was gone. 🥴

Transferring to a smaller boat needs balance. Plus the things or packages that we're bringing, it's a little bit frightening. I think in a wrong single move, we're gonna fall. But thanks to the gentlemen, they assist us with a strong arm. 💪🏽

4 hours have passed, we're at our location. Safe travel? Check. ✅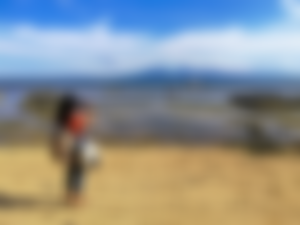 This is what it looks like. As you can see, the passenger boat was that far. It's because a lot of rocks are on the way. It can damage the boat. So, we passengers, we're asked to get down... And walk up to the seashore.

There are also tons of rocks and gravel on this side. They said it will be used for a new port project. That's why they're preparing a lot of it.

So, when we all reached the seashore... We went to a friend's house, take some rest, and spend the rest of the day at the seaside.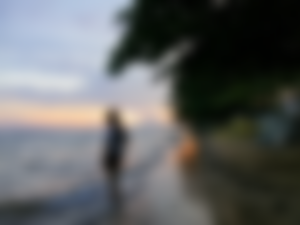 The place was so beautiful. 😍 The Mayon Volcano was also present in this view. We spend our time till sundown. Taking a picture here and there. Getting more excited by the breeze, the sound waves, and the sand.

Because it's getting dark, the silhouette is a must.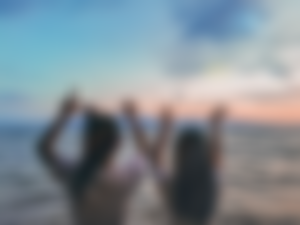 L-O-V-E... This is all that we've got. And yeah, it's getting dark, we need to go home now. There's no street light here. So they said it's not safe for us to stay outside.

And you know what, there's an electricity schedule here. For example, 9:00 am till 5:00 pm. It's just their time to use the electricity. But after that, all of them are blackout.

Good thing, the house we're staying in has installed solar panels. They don't have a problem whether the electricity was gone. They just change the switch, then that's it.

Another day has come, another problem arises for me. The water they were drinking taste different from what I was accustomed to. So, even though I'm drinking that water, it doesn't cure my thirst. Good thing there's a store nearby. I bought some soft drinks just to lessen my thirst.

On the 2nd day, we walk far distances. It's tiring. But still, we managed to swim after we get back home.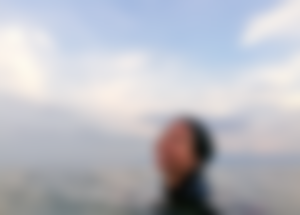 I taste the sea, and it's salty. 😂✌🏽

We also saw some starfish.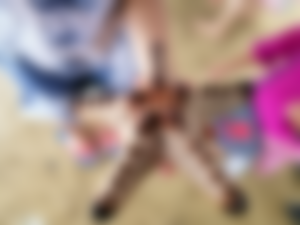 😍 I got amazed at its design. It's so beautiful, isn't it? I tried to touch it too. And I discovered it has a lot of little tube feet at the bottom of it. It's tickling my hand, so I decided to give it back to them. After some minute or so, they advised us to put it back to the water, as it can be dehydrated and die after. So, we follow what they said, and put it back to the water. Bye, Mr. Starfish.

3rd day, we go to a popular island there, which is the Guinanayan Island. White sand + blue sea + clean surroundings = perfect. We enjoy the view. It's mesmerizing.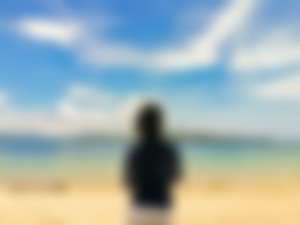 We also collected some pebbles and shells. Just a few for souvenirs.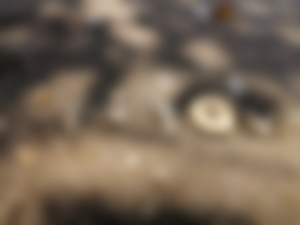 We enjoyed it so much.

There's also a tree that has a lot of branches.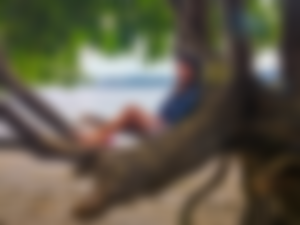 You can spend your time here while enjoying the view and the sea breeze. I almost take a nap here. It's refreshing. 🍃

But minutes have passed, I think it's time to take a swim. We're searching for a better spot. We walked and walked and walked until we went to the very end.

📌 Lesson learned for this vacation:

As we went to this area, I appreciate the view especially the cleanliness of the sea. It's good to know that the people here maintained and take responsibility for this place. I realized here that it's also important for us to maintain our place. Even it's not for tourists, but for the next generations. Let them experience the beauty of this world, not just the scrap that we leave. Also, I learned how the people on this island use their time, not on gadgets, but more on bonding moments. This location doesn't have any phone signals. So you'll get bored if you're not used to it. But I discovered here that we should not base our boredom on gadgets. Instead, you can talk to the people around you. Use your time to enjoy nature. Also, don't forget to thank God for all his creations.

Thanks for reading. 😊