If you are born in January, surely... You are an independent one. If you are born in May, you are the strong-willed ones. It means you are stubborn, firm, and have deep emotions. If you are born in October, you are persuasive. It means you have a charming personality, easy to talk to and sociable... Etc.

Are you familiar with these lines? Astrology and Fortune-telling? If so... I want you to read this article as I will discuss it here.

My Grandma (Lola) loves to know our birth month. Even her friends were asked about it. "What month are you born?", she asked. And then she will tell you what your personality is. That's her. She can easily know you based on your birth month.

For example, she's born in January... She's convinced that every person that is born in January was hot-tempered, sensitive, and not a friend of November persons. While I, which born in May was "maldita", coz my Aunties are. They are born in May just like me, and she can tell that I will be like them. But no, I'm not like them. I was kind and have a good manner. 😅 My Grandpa was born in November, and just like what I said earlier... My Lola was convinced that she can't go well with November persons. Well, as I observed... They are fine. They have 8 children that just means of their love for each other. My husband was also a November person, and my Lola said that they will not be good. 😂 Well, I think she's too firm with that idea. 😅

This was what I learned from her. That every person can be known based on their birth month. I was convinced at first with this belief. Not until I read one article in a magazine regarding this topic.

It discusses our future if ever we can predict it or not. And I was more convinced by this rather than what I learned from my Lola.

As human beings, we don't have any idea or talent for predicting our future. We cannot know if we will be rich or ruin? If we'll be loved or lonely? If we will have a long life, or it will be just cut short?

In this article, I will discuss 2 ways that people use to predict the future. There comes the astrologer which means horoscopes. And the fortune-tellers or psychics, who claim to "read" the future.

ASTROLOGY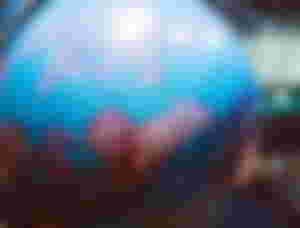 Based on Britannica, "Astrology is the type of divination that involves the forecasting of earthly and human events through the observation and interpretation of the fixed stars, the Sun, the Moon, and the planets."

This one is connected to what's my Lola is doing. She was convinced that one's birth can shape his personality and future. If we will see stars at night... No force could affect humans just like astrologers say they do. Also, reading horoscopes in newspapers and magazines could apply to anyone. Why? It's so general.

Furthermore, it differs depends on astrologers. Some say that this May, I should not stir up any drama. I should take a night off for self-care. While others said that, this May 2021 I should try something different. See? It differs. Coz it comes from different astrologers.

So what's my conclusion?

In reality, people who have the same birthday do not have the same traits. One's birth date reveals nothing about his or her personality. So let's stop judging a person's behavior and character by his birthday. This can lead to prejudice, isn't it?

FORTUNE-TELLING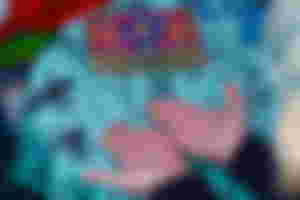 Did you ever try visiting a fortune-teller? The one who uses tarot cards, crystal balls, dice, etc. How's your experience? Are you convinced? Did she know your future? Did you anticipate what your fortune would be?

Well, here's my question: "Is fortune-telling a reliable way to discern the future?" If your answer is no. You're correct. But if you say yes... You need to read this article furthermore.

Adequately, as I said earlier astrologer differs in predicting our future. Just like them... Fortune-tellers often contradict each other too. Even when they use the same tarot cards, they vary. For example, one person asks two fortune-tellers about his future based on the "reading" of the same cards. Logically the answer should be the same. But often they are not.

Critics also say that the cards or crystal balls are just props and the fortune-teller read the person's reaction rather than the props.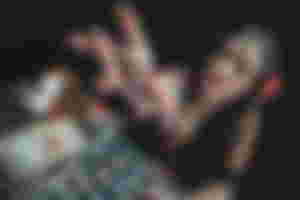 So if ever they ask you a general question, they may end up watching your verbal or nonverbal clues that could reveal something. And then the fortune teller will then take credit for knowing the facts and situations which you have unknowingly given away. So yeah, the fortune-teller won your trust and end up with large sums of money.

So that's it...

Astrology and fortune-telling imply that our future is predetermined. So yeah that's one of the reasons why I reject astrology and fortune-telling.

Thanks for reading. ❤
Btw... Thanks to @meitanteikudo for renewing the sponsorship. 🥰
Source:
Shreyas Shah of Unsplash

Damir Spanic of Unsplash