Catanduanes is one of the places I enjoyed the most. It is my first time traveling there so I was amazed how it got maintained so well.

My friend will be married and we are invited. It is Monday morning when we went to the port. We bought a ticket and carry the luggage. We will be riding a feeerrrrryyy.

It was so big and great that even a bus can ride on it.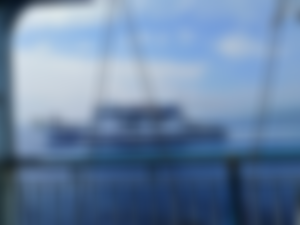 It is my first time riding that kind of transportation as I always ride on a smaller boat. Then the time came when it started to function. I love to see how that ferry splashes the water. It is so refreshing.

I am with my family and friends...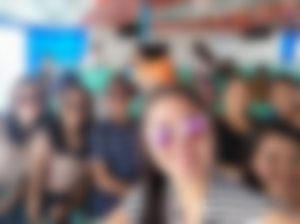 We chose to seat on the top of the ferry which is on the third floor rather than the air-conditioned room on the first floor. Why? We want to enjoy the view and the fresh air. 🌬

And because we want to get a kick out of every minute of every day... 🤭 we rove around the ferry. Even though it was a little bit dizzying because of the ferry's motion... We took advantage of taking pictures on every corner of the sea.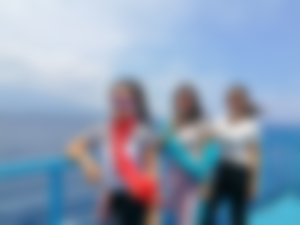 This is in front of the ferry. We got a little hesitant at first posing in this area as the captain of the ferry will be blocked. But they were so kind and advised us to continue doing what we prefer. Just don't pose or stand near the front mirror as it can completely block the captain. So we did a lot of capturing here and there. Discover a lot of the ferry's functions. Lol. And yeah. We enjoyed it.

Ohh by the way, I'm with my ex-boyfriend... And we copied the titanic pose. 😅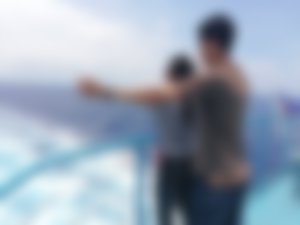 This position was so hard to obtain coz his hands are so long while mine was short. Lol. But yeah... The photographer does her job so well and gets the right angle of it. 😅

Anyway... It's 11:44 in the morning so the heat was so sharp. But we didn't notice coz we're just enjoying it. We saw a new spot which is in the back of the ferry. It is a beautiful place to took a picture so we grab the opportunity to capture it around.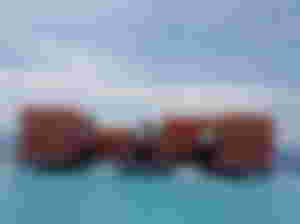 Trying hard models. Lol.

Anyway... As we arrived at Catanduanes, we eat our lunch or snacks I think. Then go to a hotel.

Our friend's wedding will be held on Tuesday so we need to prepare the location and see what we can assist with.

We are assigned to create a photo booth with paper flowers. And here's the result.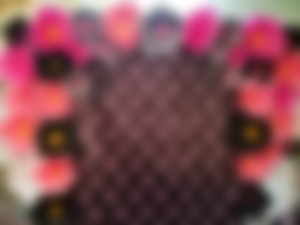 Some also assembled the centerpiece and the table numbers...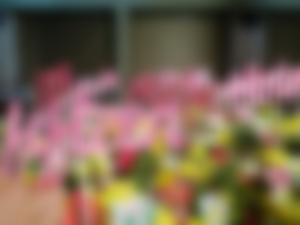 We end up so late and decided to go home and rest.

The wedding will be held at 1:00 pm but still, we need to sleep and prepare some more.

The time came, the bride was all set and ready to submit herself without any doubt.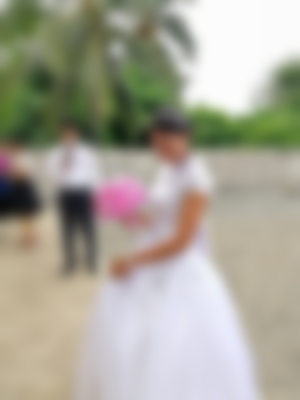 She is one of my close friends and I got amazed at how she end up beautifully this time. Lol.

Anyway, their wedding becomes so solemn and enjoyable.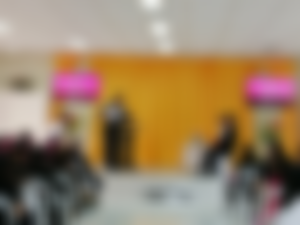 It ends up successfully and we're so happy for both of them.

Another day has come... We're going to rove around Catanduanes.  The new couple wants to entertain us and offer some tour. And we got excited coz we love wandering.

First destination...

Luyang Cave Park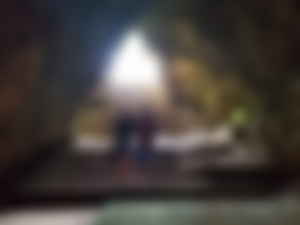 This cave is one of the tourist attractions in Catanduanes. It is located below the San Andres-Virac highway. It was so dark inside that we need to use our phone's flashlight. As we enter the cave, the bat's pee was already approaching us. A lot of bats were living in the cave. They were everywhere. And you know what? My father reacted as we were walking that some bats released a bad odor. And we discovered that they keep on pooping. Lol. Gross. Anyway, that made us decide to go out. We don't want to adopt the not-so-good smell from that cave. 🤢

So we just took pictures outside... For souvenirs.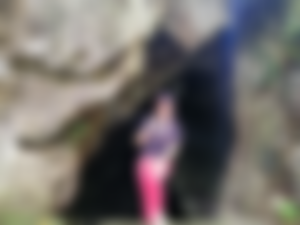 Next destination...

Sakahon Beach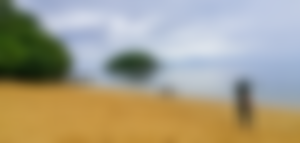 The first plan is to swim here. But as we compute the time we will spend, we decided to choose the last destination that they propose. So we just consume a few hours here to eat our lunch then go to the next destination.

We also took some pictures as a souvenir.

Last destination...

Binurong View Point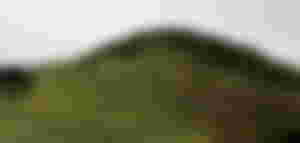 This one is the most recommended destination in Catanduanes. Every person that I ask for a tourist attraction suggested this.

But before you can see this beautiful view... You need to walk for 25 minutes. That time gives us a hard time. It's not easy to walk on the path. A lot of difficult and slippery soil we passed. I didn't prepare for it, so I just got a slipper. The tourist guide also gives us a stick.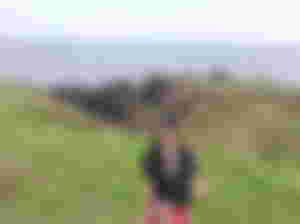 That's the reason behind it. We need the stick to prevent us from slippery. It's a good thing I have my boyfriend that time who assists me and helps me along the way. But I swear... The view was beautiful but the struggle along the route is not enjoyable. 🤕

I think I will not come back here anymore. But maybe it's just that slippery that day because it rained. Anyway, based on the tour guide... There are three different points here around the landscape.

This is the first one: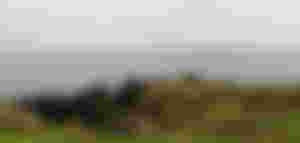 The second one: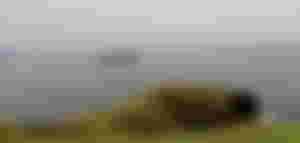 And the third one:

We all visit those points. It's showering that day, so a little bit slippery on the way. But we enjoyed it. Taking pictures on every corner of it. We just ignore the weather and appreciate everything on it. The waves on the sea, the fresh air, the rock formation... Everything is beautiful.

Not until we need to go coz it's getting dark, and it's not safe to walk on a dark path. So yeah... We walk again for another 25 minutes until we reached the entrance. Going back is a little bit easy. We memorized the difficulties so we know how to handle them.

Anyway, I hope you enjoy the view. I love Catanduanes, and a lot more tourist attractions there I want to visit.

The lesson I learned:

Always grab the opportunity to rove different destinations. Time will come that you will be proud to tell your kids how you enjoy your childhood. How you use your time to learn and visit other places. How beautiful it is to tour around and know a different kind of attractions. Also, don't limit yourself to stuck in one corner. Try to use every minute to enjoy the surroundings. Capture every angle of it. Take picture of yourself for souvenirs. Coz we don't know the future. Just like now, we can't do the sightseeing as we're experiencing this pandemic. So your memories will be the only thing to help you think that you didn't waste any minute when everything is normal.

That's all for now. Thanks for being with me today. ❤