Our vacation is over but my brain is still at the moment of it. My mind can't still get over to the word " Rest" and " Chillax" mode. But yes, I urge myself to sink in that we have already our online class again.
Yesterday was the official opening of our online class for the first semester SY 2021-2022. Honestly when I saw my schedule, I'm so happy because it's only 7:30-12:00 or 1:30 PM but they also changed it yesterday. From that schedule, we become 7:30-4:30PM and only Sunday is our rest day. But I also know that it will not happened to be a rest day because of the assignments that we need to do in time. I even attend to our flag ceremony via live because one of our professor told us to attend on that. Well, it's okay to me because the host is really cute. I forgot that he is a professor pala haha and it's really fun to read comments because some of them looking for bebe on that live ahahaha. The University also prefer a band performance from Banda ni Kleggy. Concert muna bago stress hahaha . I really miss attending concert in our Univ.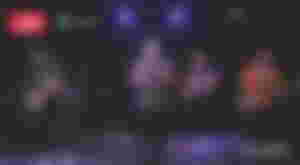 But like what I've said on my title above , I'm still on my vacation mode hahaa. Earlier we had the classes and as expected, they oriented us about the house rules and the grading system. Actually it's like the same as before but one thing is different. Some of the professors requires us to speak in English everytime we attend on their class especially that according to them we are in Business Course so we really need to enhance our spokening dollars skill hahah. We really understand and do appreciate that but it's also difficult to us especially that our professor speaks so fast like a sopas hahahha🤣🤣 Gutom na talaga ako char.
We also had our first recitation for this sem. And I knew it that I'm so lucky when it comes to recitation. Sana sa raffles na lang ako swerte diba? Hahha. Our professor asked me to tell something I know about the subject that we gonna tackled this sem. Like huh? Ma'am Di pa nga po tayo nagsisimula sa discussions tapos may paganan na po agad kayo? Di ba pwedeng introduce yourself muna? Hahaha🤣🤣 But of course I didn't say that and I answered the question with confidence because they said that you can make bola to others if you have confidence on yourself. I honestly do some advance review about our subjects so maybe I have some ideas about it. And I'm glad that our professor amaze on what I've said and she even say that she will look forward to me. I want to said to her na " Wala na siyang dapat i-look forward sakin Kase binigay ko na lahat ng brain cells ko kanina sa recitation hahahaha". Yun na lang meron ako ma'am haahha.
While some of them admit that they are really strict when it comes to online classes especially to our quizzes. One of them even said that we should answer the quizzes 30seconds per question. I'm not sure if I can make it because I think babasahin ko palang yung question ubos na agad 1minute ko hahah. But she said it will gonna help us to think and understand fast hahaha. But I'll try to nailed that one hahaha. Plus the fact that we'll gonna used another educational platform which is Moodle instead of Google Classroom. It's a bit hard especially that we used it for the first time. But we believe that we can also understand how this platform work.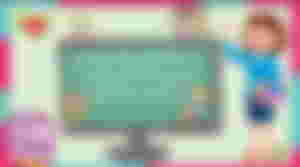 After hearing some of the their rules and warnings about this sem, my soul finally get into my body to wake me up that I'm not longer on my vacation mode haha. I'm officially a 3rd year now and I should do my time management better than before because konting kembot na lang , gagraduate na ako haha. I'm too excited hearing the song " Tantananan tantananan " while walking with a black toga outfit hahaha. But I know that I need to fulfill first my responsibilities as a student. But don't worry I can still make time to my priorities , you know Korean Series and Drama hahaha 🤣🤣. It's always belong to my to do list hahaha.
I can sense that it will be a challenging sem for me as well to my classmates but I know that we will definitely passed this one. I believe that you can also passed your acads this year. Mahirap man online class pero alam kong mas malakas tayo kase tao tayo. But don't also forget to take a break especially when you know na pagod ka na. Taking a break is not a selfishness but instead it's a self-care and preservation. Let's claim that we can make it all so that we can have our vacation mode later. Padayon my fellow students and dreamers🤗😉💜
---