Judith, the problematic in Due Date
That word occupied me nowadays. I've been so stressful thinking on how I can pay all of these bills. Electric bills, water bills, internet bills, budget and even my allowances. It seems that I only work to pay the bills. I guess my name is suited for me, Judith because I always look for due date. That is why I also hate when somebody call me Judith because I remember all of my pending bills this month. You can experience the same? That you are still not received your salaries but you already compute your expenses and worse nothing left for you? Is it really the life of a bread winner in a family?
Today is 25th of the month, meaning I receive my monthly salary. Earning only a minimum wage is not enough especially that I also support my sibling's education. That's another bill. Before hand, I already compute it and what surprised me is I have only Php.100 left for me. This one hundred pesos is my allowance for the next 15 days. I pitied myself for having a work but I can't save enough. I'm so excited to enter the world of professional but now that I'm already have work, I just wish to go back to being kids where I have an extra pocket money coming from my parents. Now, I fully understand the sacrifice of my parents when they support our needs before. I want them to rest because they already sustenance us but I'm also tired in this kind of routine. Adulting is really hard to live in.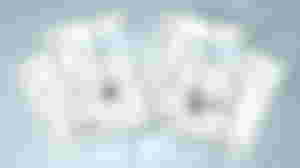 I also find another part time job to at least have some extra way income. But due to increasing prices of the goods, my budget also goes up. That Php. 100 is not enough even to my foods. I know that it is not healthy but the money can only afford to buy instant foods. Instant noodles, can goods and frozen food. How can I overcome all of this financial problem I have? I don't know and I am not sure if that's thing will happened to me.If I can experienced financial freedom.
They said that " Kapag may tiyaga may nilaga", now I'm asking myself if my patience is not really enough for that. Maybe my ingredients is not right for the perfect taste. Hayst thinking about it over and over again make me feel weak. Honestly, I only attained 3 hours of sleep every night because of work and my mind is too occupied on thinking where can I earn money to sustain our life. Being port hit me that hard. There's a lack of opportunity on the people like me who didn't finish my studies. If I only have choice before, I would never let go my dreams, I would never stop on studying. But in the young age, I need to stretch my body to help my parents. I didn't regret that but I just thinking what if we are rich, maybe my life is not a chaos like this. Maybe, I just enjoy walking and shopping every item I want to buy. But my life is totally opposite of it.
That's why to all individual who can read this one, it is a friendly reminder from Judith- the Problematic in due date. If there's a chance, please continue your study. I know that it can't guarantee our success but it is a big advantage for you. It can be your weapon to the standards that a company looking for. If there's an opportunity, don't focus only to have one source of income because it is not enough. As long as you are young and your body can still did it, work and save. And if you have an extra money, please don't spend it on buying unnecessary things in your cart. Don't prioritize your desire then getting leveraging your want. And lastly if you don't have money, never depend on having a debts or to borrow at someone. If you don't have a choice, make sure that you can pay for it as time as possible. We should aim to be financially free rather than diving into debts. So spend wisely and earn as much as you can.
I just got the idea about this article when the adults here inside our house is talking about the bills. All of this, even the name is just the product of my mind. But I'm sure that someone can really to it.
---
Good evening dreamers!! How's the start of the new week? I hope that everyone is still coping up on their hectic and busy schedule. I believe the some is also problematic now about the due date but please don't forget to take a rest. As for me, I am not well because my back attacking me again yet I still need to accompany my Auntie and nephew to go to the hospital because of his eyes. It suddenly become swollen so we rush him there. I go home first because my grandma is alone on the house, there still waiting for the result. I just hope that the result will be okay. I'm getting nervous and I guess that I can't sleep well tonight.
~~~~
Before I forget, I just wanna say thank you for all of the love and support to me. To my awesome sponsors, and readers, thank you for staying in my side. Hope that everyone can achieve their monthly goals as we are near to the 31th day of this month.