Breathe; Don't be too affected, it is just a Bad Day
Good evening dreamers!! How did you start your week? I believe that most of us deal with hectic schedule but I hope that you able to take some break. Please don't be so harsh to yourself, rest if you feel can't handle it anymore. Take a breathe then fight again. Always prioritize your health.
---
I guess it is a bad day for me because I don't have an enough sleep last night. Not only me but all of us. Yeah lately I turn to be sleepy but because of that loud sound trip, I was whole awake the whole night until earlier in the afternoon. Our new neighbor tend not to care about others. They played a music and they have 2 big speakers so imagine how loud it is. It's like that there's an event happening there but it is just a usual day. There's no occasion, it is just their habit to play a loud music. They start from 9PM until 1PM in the afternoon. Non stop music makes us to feel irritated. We want to shout at them " Magpatulog naman kayo" but we just lock our door but still we can hear that ear cracking sound. When I wake up or should I say when I go out from our bed, I saw my Uncle trying to go to our neighbor's house and talk to them but we are surprise because there are already a lot of fellow neighbors who is in the house. They talked to that particular neighbor and said that if they can stop the sound when the evening hits because they have work in the morning so they have to sleep early. But the neighbor got mad and even said " It's not on your business if we have a loud sound. It is our territory so we can do whatever we want". Everyone's reaction is so disappointed. How they can say like that? They are not aware that they disturb someone's routine and sleep because of that. And they literally didn't stop because of after that, they make a loud sound again until the afternoon. The landlady already make an actions about I and I hope that they can settle about it. That's why I have a bad day today.
Breathe, that is the only thing that I can do to enlighten my day somehow. I can't to anything but to make my ears endure that loud sound. I just want to sleep but how? But I know that I am not the only one who experience a bad day because for sure, you also experience that before or maybe today. How can you handle it? I happened to stumbled and read this reminder and it is actually exact on the feelings that I have right now..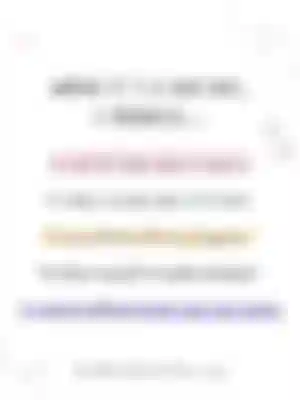 The photo above is some of the reminders that we should keep to our mind when we are encountering a bad day. And I guess today is the right day to remind myself about it. Breathe, it is just a bad day.
To ask help when I need to
Remember that even we labeled ourselves as a strong one, still sometimes we need to ask some help to someone. It is not the way that we became dependent to others but there are some things that we can't manage alone. We can't survive alone without the help of someone so don't be afraid to ask anybody's help especially if you really need to.
To take a break when I am tired.
We are not a robot nor a machine, we are only a human being that tend to feel tired and drain. Don't abuse your body even your mind, take a break if necessary. 30 minutes walking or taking a nap is a great help for us to take some break. Taking a break doesn't mean that you are lazy to a job but rather it is a way to recharge and refresh yourself after a tiring task.
To be patient with my progress
Small progress is still a progress. Even it is just one percent or half, you can still count it as a progress. Success doesn't happened within 24 hours. It takes time sometimes years before we finally achieve it so patient is really necessary. Remind yourself every night that you still did a good job today and acknowledge those little progress or success you achieve today. Everything starts to a small one before it turns to be big.
To allow myself to make mistakes
Who's here is perfect? I guess no one will gonna raise their hands because each of us commit mistakes. Remind yourself that it is okay to make mistakes but make sure that you will be responsible enough to the consequences after doing this. And don't other be harm because of your mistakes. As much as we can, be wise on the decision that we make everyday so we can avoid to commit mistakes somehow.
To always believe that better days are always coming.
Its like a weather, it is not always a sunny day,sometimes rain will also visit. This one is the words that I said to myself when I encountered a bad day today, " It is just a bad day, not a bad week or bad life". There still a lot of days in the calendar and I believe that some of that days will give me a better days. Even I know I feel irritated, I know that it will not last long because I'm hopeful that tomorrow will be a great day for me. I just hope that our neighbor will understand what we are trying to explain to them. I hope that they can care about us.
I don't want to be too affected by having a bad day so I still encourage myself to do something that can lighten my mood. So I decided to read some a book and drink some cold water. Honestly, I want to sip a coffee but I am not allowed to drink anymore. It's not good for me the doctor said so I just imagining that I'm drinking coffee haha. Bad day, please stay away from me..
---
Thank you to every dreamers who keep supporting my journey here. Thank you to my sponsors, readers and commenters who didn't forget to drop by and read my articles. I am beyond grateful that I have you within my journey here. Thank you so much and have a great life!!