Attending to first night of Misa de Gallo
Good evening dreamers! How's your December so far? Are you already preparing for the holidays? Or are your Ang Pao are already prepared for your godchildren? Some might still busy and wondering how they can celebrate Christmas in the middle of inflation. I hope that you still coping up with these days. At my side, I'm still stuck revising our thesis paper. But I'm still hoping that we can able to passed the final defense.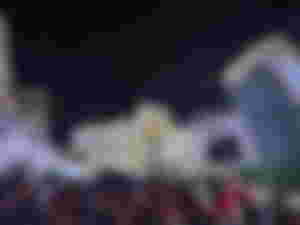 Last night is the first day of Simbang Gabi or Misa de Gallo. Actually, it starts by December 16 but some start it on the evening of December 15. I choose the evening mass rather than the 4:30AM mass since I know that I'm still sleepy that time. I'm happy because most of our family members are eager to complete the 9 masses. Do you also believe that you can make a wish once you complete the Simbang Gabi? Because we still believe on that. I never wish for material thing but to have a happy and healthy body to the people whom I love and for those who loves me. Attending on this special mass also gives a special feeling. It seems that my mood suddenly change into light and hopeful one. Our church is also creative because they have this thing dress coding every night and every color symbolizes to Jesus Christ. Just like yesterday, we wear white for simplicity and tonight we wear blue because Jesus came from a royal blood. I found amaze because they even think about it.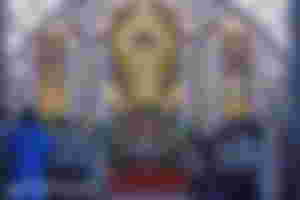 Unlike before, now the whole church turns to be happy because there's a lot of people attending the mass. I can also notice that most of them are complete family. I think it is one of the true spirit of Christmas, attending the mass. Earlier, the homily tackles about the importance of having family. I know that most of us could agree that family is everything and the love we get from them is incomparable. The priest also asked, what is the greatest gift you've ever received this year? I pause for a while and think what I've received this year? Is there any? Maybe, it's not material but what I've received is a lot of new lessons in life that I can use in the future. I also received some new friends virtually and personally. And one gift that I'm happy to received is the chance that God gives me to be alive. Not everyone could still witness tomorrow so I must be grateful that I can still open my eyes in morning. I suddenly smile because I realize that there's a lot of gifts I received from Him. Sometimes I'm too attached on my problems to the point that I neglect to appreciate what I have. And I think this season is the best days to be grateful in life.
Everyone seems enjoy attending the first day of Misa de Gallo. Even they are wearing mask, you can feel that they are overwhelm and you can't see someone who with a sad face. After two years, we can personally go to church and I'm happy to see those kids again playing around. Of course, after the mass we buy some puto bumbong and bibingka. It is also one of the exciting part after attending the mass haha. Now, I'm still firm to complete the 9 masses but I am not sure if I can't really make it since as what I've said, I have my schedule defense next week.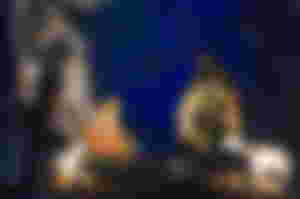 I realized that there's a lot of changes on how we celebrate the Christmas. I don't know if it's just me who feel this but I feel like Christmas holidays now is not as exciting as before. I remember before by this time, there are already people who sung Christmas carols in front of the houses. Most of us are already busy preparing for what food we cook for that day or buying gifts. Now, it's just like an ordinary day. I hope that kids could still experienced the excitement and true happiness of this season. But one thing is permanent about Christmas. It is the fact that we celebrate it because of our Jesus Christ. Above Santa Claus or the aguinaldo, we should not forget the true purpose why we celebrate this season. Happy Holidays everyone.
All the pictures are credited to the Official Page of our Church
~~~~~
I guess that's for tonight's blog. Thank you always everyone. Have a great rest ahead!
---