Another Life's Chapter for Her
Good evening dreamers!! How's your day today? Despite on the struggles you've encountered today , I hope that you still find some time to take a rest and have a deep breath. Don't overworked yourself, have break if necessary.
---
This day is so good to me. Earlier, my thesis prof said that our research questionnaire is already approve and the next thing we need to be prepared is our defense next week. But I'm happy because she didn't got mad on us for the first time. Aside from that reason, today is a special day for our family because today, May 24 is our grandma's birthday. She is now 84 and we decided to prepared something simple but yet memorable for her. We also informed all of our family members and her friends about this little celebration. So since earlier, we are already busy as a bee. My Auntie and my Mom cook everything like Shanghai, Sea foods, Pansit and other foods. While me when I had my break, I went to the cake shop to get the cake that I reserved yesterday. Then after that, I attend to my class again. Honestly, I want to absent to my class and get along to my cousin's downstairs but I remember that it is our final week so I really need to attend.
I can't literally focus because of the videoke and the loud voices of them. Actually when we are complete, it seems that we are in the market because of our voices. All of us have a loud voices to the point that sometimes they thought that we are shouting to each other even we were casually talking haha. So right after my class, I run away downstairs to enjoy the celebration. But it seems it is a wrong timing because when I get down, a mountain-like dishes is waving at me. I wanted to help them so I wash it right away while chitchatting to my cousins. They also helping me and I guess we wash for about 1 hour because we talk too much. I missed this kind of conversation with them, so casually yet funny haha.
We can see on our grandma's eyes that she is really happy especially when she saw her daughter in laws and friends. Due of her age, she can't remember some of them but when we remind her who is that particular person, she immediately remember it and apologizing for forgetting them. They talked about random things and of course later on, the attention was at me and asking me if I had a boyfriend ahah. I was so confident to say that I don't have haha then they asked me what is my plan after college life. I just smile at them because I don't know what to say. After few minutes, we sing happy birthday to our grandma and the real celebration started. We also sing on the Karaoke even our lyrics is not right at least we know the tone haha. We also do some TikTok videos and of course, we have different choreography and steps. It's individual rating actually hahahaha. We also entertain unexpected visitors and we are all laughing out loud. Actually, some of them are still here at our house but I choose to my room because they are already have their drinking session. I guess that later, there is someone who cried while saying that she still loves her ex-boyfriend ahha.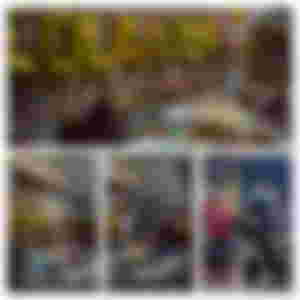 To Mommy La,

Happiest birthday to you La. Thank you for all the support and laughter you gives to us. You bring light to our life. Even you tend to forget us sometimes, you became naughty and don't listen to us because you still want to do some household chores even we said that you should only rest at home because you are too old to do heavy duties, you still make sure that we are alright and always hug us when you saw that we are demotivated in life. Asking me if I already eat is one of your love language and I really appreciate it a lot. I hope that we have still a long journey together. I hope that you can still see me as a successful one. May God bless your health more and give you a long life. I love you La.

-Mayiee
It's another chapter of her life. Another milestone to be celebrated and to be grateful. Too many memories has been withered,new blooming chapter evolved. She is happy at 84 and hoping that this new chapter will give her happiness and fulfillment.
---
Thank you so much dreamers for all of the support you've given to me. To my sponsors, commenters and those who always like and up vote my articles,I appreciate it a lot. And to Rusty, thank you for not forgetting me hehe. Have a great night ahead.