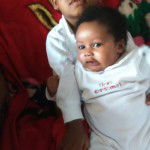 Understanding people's behavior and language still stands as the unlocking keys to a better relationship with them. Can this method be applied to the current evolution in crypto space? The answer is YES!
Africa is huge continent with huge opportunities and demands as well. One may google about Africa and get fragments of informations, but in breaking down the understanding of the people demands a closer approach in studying the people more closely.
Africa is fully ripped for crypto adoption considering the gap that may closed by this technology, solving problems is a demand that sales itself as long as its working. There are many problems that crypto adoption in Africa will solve, but first of all, identifying those problems should be the first approach. Yes, one thing is to identify a problem but the bigger concern should be how to approach those problems afterwards in order to solve them.
Africa has most number of developing countries in it than other continents of the world, for this reason, most of the problems facing those countries in Africa are no more seen as problems in developed countries. Now if you're interested to extend help and change to the developing countries of Africa, you first of all start with few that will be interested to your offer, be ready to answer many questions as a result of your story or offer, don't forget to gather as much as information from them especially in the area that they need relief the most.
Take for instance, I am from Nigeria in West Africa, and I can comfortably tell you many things that you may not easily find out about Nigeria through the Internet.
Did you know that Nigeria has a significant attention on cryptocurrencies than most of other countries of the world? The will is there but to maximize the potential of solving problems Nigeria via crypto currency and decentralization will obviously require a grass root work.
No doubt, it's expansion in manufacturing industry, financial services, information communications and technology (ICT) and oil exports has become the cornerstone to Africa's rich economy. Despite the progress, however, majority of her citizens are locked behind financial services, business and infrastructures, and any development or service aiming to solve these problems will definitely be accepted by this huge market called Nigeria.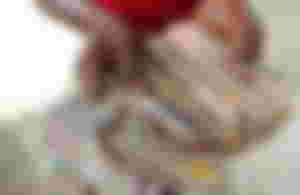 Nigeria is a country that is highly exposed to internet, as of the time of this article, Over 120 million Nigerians have access to the web according to Internet World Stats data. The emergence of smart phones has helped the country to become a giant in web access and activities, this is a plus for Nigeria, but there's another problem that needs to be fixed.
If you followed the 2018 Global Findex report, you'd noted that it stats showed that nearly 15% of Nigerians are unbanked, we're not talking about unemployed here, but rather employed citizens, entrepreneurs, farmers, artisans who get their salaries and wages in cash, more than 4 million of these middle class Nigerians have Smart mobile phones but yet they're unbanked.
Nigeria is a country that possesses above 14 million unbanked farmers alone who only sell their agricultural produce on cash basis, out of these over 14 million are up to 11 million of whom are smart mobile phone users. This is where we should zero in in maximizing the tremendous visible opportunity for cryptocurrencies that need just phone to operate.
The emergence of crypto mobile wallets could turn stories around for these millions if not billions of unbanked Africans who can potentially benefit from this pace of financial freedom that comes with decentralization and digital economy. Having said all these, pushing this understanding to native Africans demands good communication and conviction from their own people who in one way or the other have been exposed to the reality of decentralization which hands power back to people over their finances.
I've had opportunity in many occasions to engage in conversations with these set of individuals; my countrymen and women, and all of them showed good level of optimism in what they stand to gain from the idea of holding USD Stable Coins which will also give them the same utility like other who hold foreign or domiciliary accounts.
Instead of risking their fiat currency in farms, holes, inside their homes, in reservoir tanks, they can easily exchange those fiats for USD stable coins right with their mobile phones which in addition give them a full control over their finances.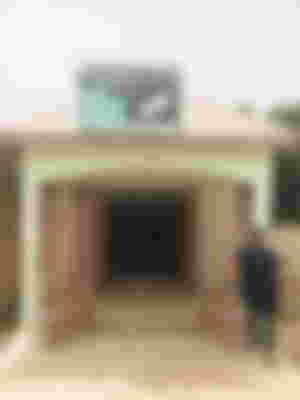 With the introduction of $BCH houses in Africa, Bitcoin Cash has now gotten the enabling environment to practically communicate with Africans on how to maximize the potential of blockchain, cryptocurrency and Web 3.0. Now local people on the street will have opportunity to have meetups and also have a physical hub where they can practically exchange their fiat money with BCH.
https://www.meetup.com/Bitcoin-Cash-Meetup-Africa/events/269275820/
Follow the link above for the latest BCH meetup coming up in Ghana 🇬🇭
I'll be glad to see $BCH houses established in Nigeria 🇳🇬 along with BCH meetups happening.
The time is now! Be involved in healing our world through decentralization, and by giving financial freedom back to the masses.
Sponsors of Maxdevalue.BCH