BCH SouthEast Nigeria Last Meetup/Update In 2021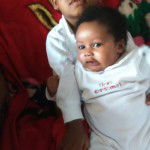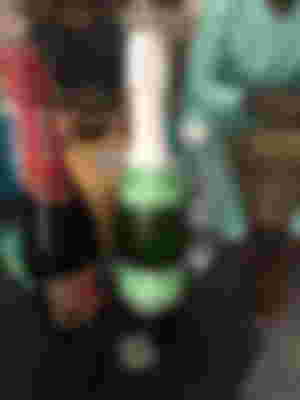 Remember our vision and mission in Bitcoin Cash community? We want to see a world with financial freedom and inclusion; a planet where everyone is left with equal opportunity for good living. Therefore we've found Bitcoin Cash possessing all the quality needed to do all this.
We're trying to help others see the potential of this digital money with great utility. We started by forming a community of Bitcoin users and merchants; a community that comprises mostly entrepreneurs and business men and women.
We have our strategies; targeting the youths , both employed and unemployed graduates, farmers entrepreneurs, traders and schools.
We called all these people together to experiment with us a local economy built on Bitcoin Cash in our community.
My style is simply, I don't prefer talking much without practical approaches, so I started by creating business on Bitcoin Cash ecosystem which will help my community to adopt Bitcoin Cash in their daily activities. You can read my previous articles to see some of these businesses that are already created and functional.
We're not only telling our community to come and know about Bitcoin Cash, rather we're offering them a Bitcoin Cash market place where they can buy with Bitcoin Cash without restrictions. Yes, Bitcoin Cash is permissionless and borderless money, and should be accessed by all.
We have entrepreneurs like salons, Boutiques, that accepts Bitcoin Cash, and most importantly, we've solved a problem of water in our community utilizing Bitcoin Cash, and now, our community have access to both domestic and potable water using Bitcoin Cash.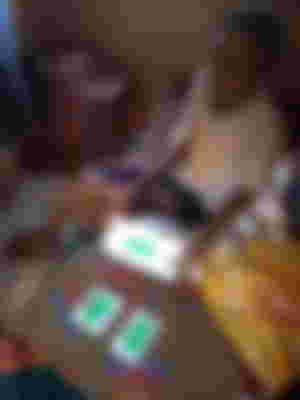 The woman in the picture is a well known elderly woman in our community that has helped so many people, she's known for her moral excellence, but her house caught fire from a kerosene lamp 🪔 few months ago. She sustained serious injuries that left her helpless.
Bitcoin community in south east Nigeria has contributed a lot for her medical treatment, and we also decided to visit her in group on the day of our meeting.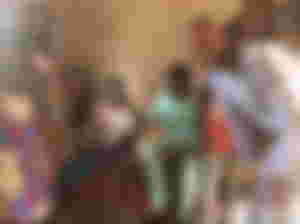 We have so many other vulnerable and sick elderly people visited which time may not permit me to give full details about them, but I'll try to give a summary on some.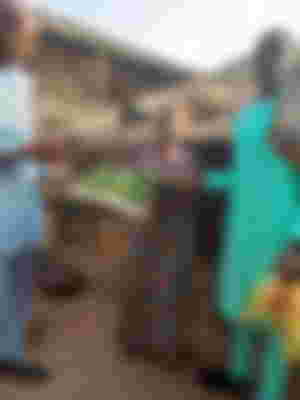 The woman in view happened to be one of the early farmers that settled in this particular village. She's not originated from this community, but now, she's not returning to her state of origin anymore seeing that all her children and grandchildren has taken here as their home.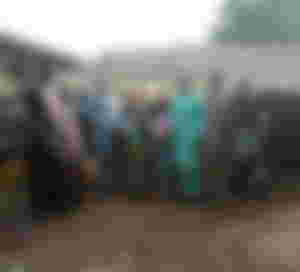 She is old and doesn't do much for herself. We visited her too, with some cash and gifts.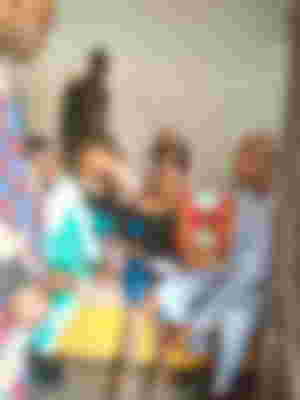 This adorable widow has been struck with Stroke for seven years, she's my mother. She has struggled with many health challenges throughout those years and till now. Our Bitcoin users and merchants also decided to pay her a visit with gifts 🎁 and some cash too.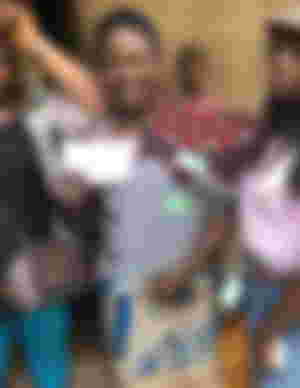 We visited many widows, orphans and the fatherless; putting smiles on their faces with a digital money known as Bitcoin Cash.
We not only gifted these ones, we also explained to their entire families how we that we're representing global Bitcoin Cash community, we also try to explain in details the use of Bitcoin Cash and how they can also join us to build with Bitcoin Cash.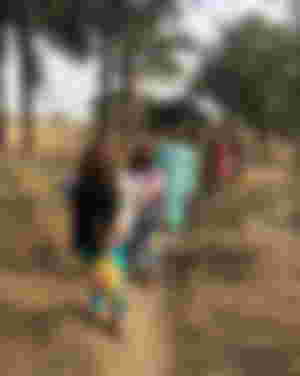 I've been able to raise a community of entrepreneurs that are currently building with Bitcoin Cash, we're running in hundreds currently. All those in the picture has their businesses accepting Bitcoin Cash in different locations, and hope to masses patronizing them using BCH.
Due to christmas and end of the year traveling, many of our members couldn't come to join us as they've all travelled for Christmas holidays.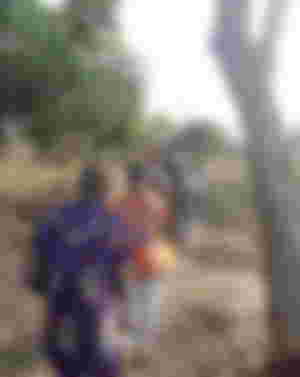 We later gathered in our meeting place and discussed extensively on how we can improve our campaign for adoption in 2022. We looked at 2021; our achievements and struggles. We weighed our efforts and smiled in affirmation to our success.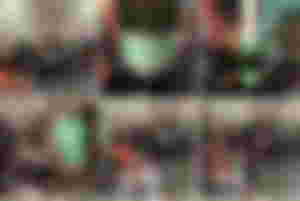 We maintained our color, and most of the things used in our meeting and camping rallies were tagged with Bitcoin Cash logos and designs. Cups, drinks and other gifts were adorned with Bitcoin Cash stickers and graphics.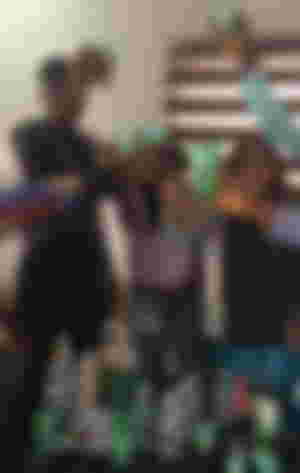 We had our toast tagged 'Bitcoin Cash and Love 💕 for humanity'. We want to collaborate in making this world a better place than how it is right now.
This update will be the last update that we have for you this year 2021. We want to thank everyone that has joined us throughout this journey, locally and globally. Our gratitude goes to Bitcoin Cash community worldwide for standing for humanity. We appreciate our friends in developing countries and in some economic mismanaged countries that have utilized Bitcoin Cash in solving many problems.
I had opportunity to do Bitcoin Cash organizational work in some countries of Africa and overseas in 2021, and I must confess that I'm yet to see another community as accommodating, as loving and caring as Bitcoin Cash global community. My shoutouts goes to my friends in Venezuela 🇻🇪, in South Sudan, in Japan, China 🇨🇳, in the United States 🇺🇸, in Nigeria etc. you guys has taught me another dimension of love and friendship in 2021.
My humble appreciation also goes to Satoshi's Angels community, to General Protocols, to Smart BCH, to BCH Bull, to you, and to everyone that appreciates Bitcoin Cash.

Sponsors of Maxdevalue.BCH