I saw a book for sale online and immediately grabbed the chance to purchase it. It sold for just 3 dollars. Gladly, I still have a few extra on my digital wallet. I also bought an additional title to maximize the delivery cost. So total, I spent 12 dollars on two books. 
As soon as it was delivered, thoughts came to me. Is it wise to buy another book considering I still have a lot on my TBR pile? Did I decide on impulse again? Another episode of buyer's remorse, I guess.
Buyer's remorse is the feeling of regret after making a purchase. It brings you to a dilemma - do I want to be happy or be practical?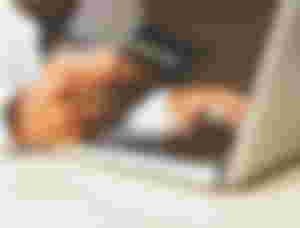 I had this remorse when I bought a second-hand gadget only because of aesthetics. After a few weeks of barely using it, I just gave it to my brother and accepted that I wasted a sum of money. It malfunctions more than I was able to use it. And even my brother was not able to make it work. 
There are various reasons why people feel buyer's remorse. Perhaps they realized that it slashed a big chunk from their budget. Also, they may have found better and cheaper alternatives. Or maybe, the item did not meet their expectations or will be useless at all. 
What shall we do to avoid this feeling? We want to be wise with our spending, but we also don't want to feel guilty every time we buy something. It will rob us of joy. Here are some tips in dealing with buyer's remorse.
List down in advance the things you want to purchase and make sure you'll stick to them. Not only will you spare yourself from overspending, but you will also be disciplined enough to stick to the necessities. Impulse buying is one reason why people end up having buyer's remorse. With a ready-made shopping list and budget, you'll be sure to buy only the things you need.
When you're deciding to buy an expensive item, list down the reasons why you need to buy it. It helps you carefully consider if it is an essential purchase or not. Researching about the pros and cons widens your idea about the product, especially when you're about to purchase electronics or appliances. Also, researching may give you better options. You'll never know there might be cheaper and more quality items more than what you're eyeing. 
One practical trick in proactively dealing with buyer's remorse is to sleep first before making a decision. At times, it's just an impulse that keeps on bugging you because you're constantly seeing it on the news, on social media, or being told to you by your friends. When the fad is over, then you'll no longer be clouded with the triggers caused by others. This method may apply to purchasing insurance without doing enough research or taking loans for major purchases. Don't let the impulse and fad seduce you in making a big purchase decision. 
Every purchase reflects how we value our hard-earned money or the money earned by others for us. But it doesn't mean we should be so spendthrift to the point that we lose the joy of buying things that we love and want. We should always balance the two. We don't want to lose the money we worked hard for items that will only collect dust in our closets. What an expensive dust collection we'll have then!
---
I would like to promote my ebooks that you can purchase with BCH! Other payment options are still in process. 
These ebooks are written in Taglish and proceeds will go directly to my wedding fund, yay! My ebooks are worth Php50.00 (~$1.00) but if you get both, you'll get them for just Php90.00 (less than $2.00). Thank you!
---
Hi, I am Marts! Aside from read.cash, I also run my blog - martsvalenzuela.com. I plan on growing my readership while learning to improve my craft and journey towards my passion to write and publish books that add value to people.
Carpe Diem!