Marky Stories: Love Addiction (Part 3)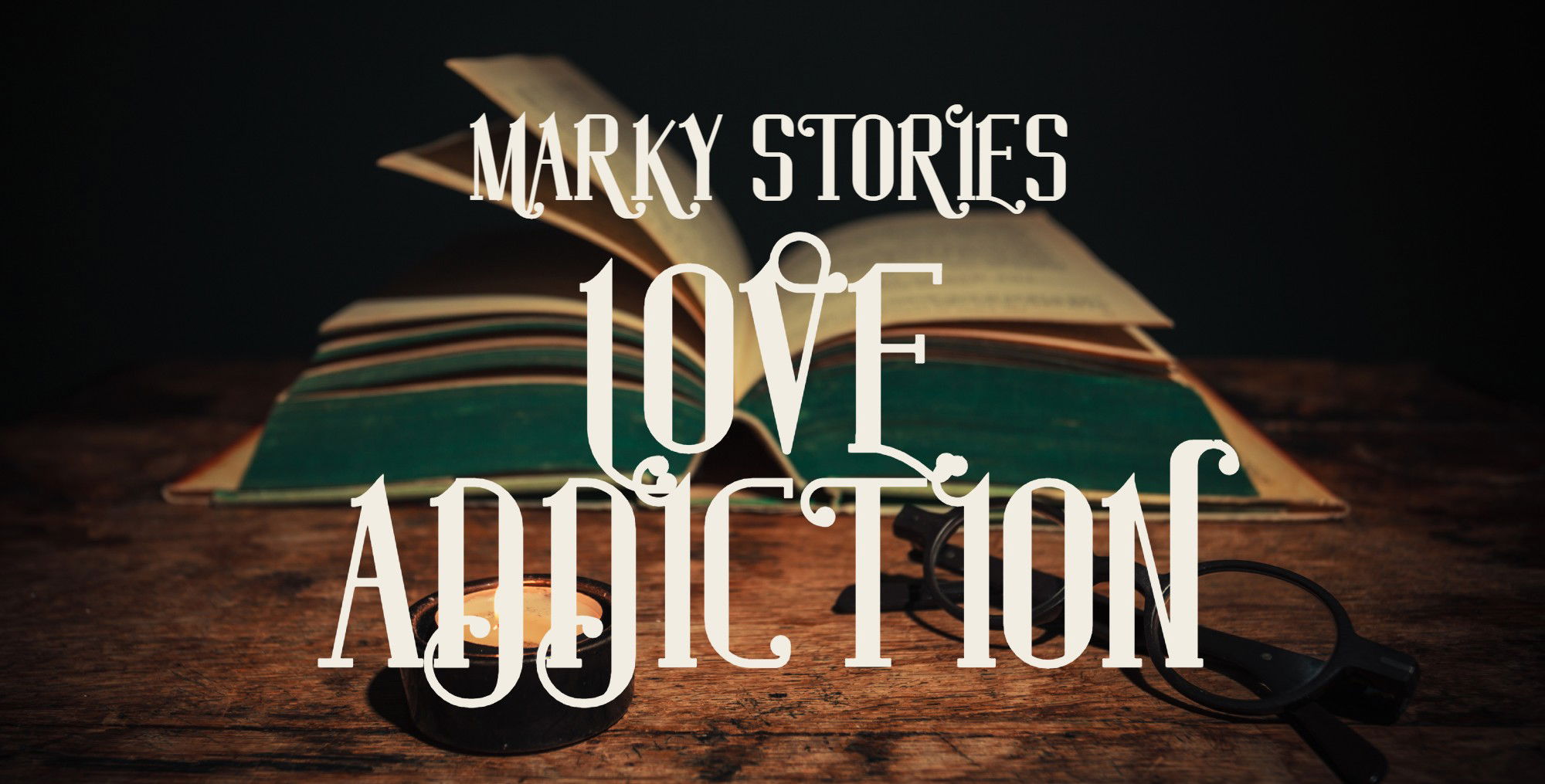 "Dad, aren't you happy?"
"Why are you doing this Glenn?"
"What?"
"What do you want to prove?"
"Dad, I'm not doing anything wrong, it's just happens that I met Mira, not knowing that the woman you've been deluding since my childhood and Mira's mom are one."
"Why didn't you tell me right away, why do you have to bring him here and show it to your mommy?"
"Mom is the one who invited her since she saw it in the hospital. And why dad?
Are you afraid of hurting mommy? '
"You're man enough to know what's right and wrong Glenn, do I still have to explain to you why you did it wrong to send him here?"
"No dad, I don't see anything wrong, because he's been here for a long time… inside our house, his portrait, his pictures… mommy and I have been hurting us for a long time, so don't tell me that the visit was wrong he is here. "
"Now what?"
"Ask yourself dad, now what…" after saying that Glenn turned his back on his father.
Glenn sr. He let out a deep sigh. He couldn't believe that this opportunity would come in his life. He didn't know if he should be happy because he saw the woman he had secretly loved again or he should be sad because of the pain. it caused his family.
"Son, is Glenn's family kind?" said which Tere while sewing.
Mira was folding clothes on the mother's right side.
"I told you, eh"
"But that doesn't mean you and Glenn can go."
"Don't lead us, you might get scared!" Mira replied jokingly to her mother.
"I just noticed son, 'Glenn's daddy seems serious."
"When I first saw him, he looked happy.
Midnight.
"Son, where are you going?
"I'm just going to Mira."
"Glenn, I don't think you should go to him anymore… your daddy has become even more aloof since we invited them here. Maybe… you know… I hope not…"
"Mommy, I know dad was affected, but let's let him think first. Let's give him space. But let's not affect our friendship with Mira.
"All right, I'll give it to you. I just hope the time doesn't come when they've already kidnapped you from me."
"You're always going to be my mom, and I'm always going to be your son." After saying that Glenn kissed the mother on the cheek and then said goodbye.
"Good evening aunt, Mira?"
"You're Glenn, he's on the roof top, does he know you're coming?"
"Actually not…"
"It's better, you bring him this juice, because he's reading a pocketbook on the rooftop."
"All right."
Glenn didn't show up right away. He looked at the girl first, he looked at her from the window of the room. Mira was holding the unfinished script he gave her. This is what he was busy reading right now. He yawned a few times and rolled his eyes. the girl. After a while, she seemed so drowsy that she leaned against the wall on the side of the roof. Gradually, her head suddenly shook and suddenly she seemed to be dizzy. Until she could no longer resist the drowsiness. it reads and falls asleep gaping.
To Be Continued...
---
I have a belief that every writer eventually finds their voice as a writer. We start out in this beautiful moment where everything is possible. As newbies, we're in it for the stories — not for the complexities of the market. Every good story starts with a spark of inspiration, an idea. What matters to the new writer is not who is going to read that thing, but instead crafting that idea into something people will want to read. Marky stories are not only for children, but adult may want to read this also as if the stories have love, fiction, epic and many more, I'm not only focusing in one theme, because every day, readers want something new, something that is not published before.
---
Enjoy reading?
Please subscribe it's free and you can also change your mind, if you want to read more please kindly visit my website here: https://markydaily.weebly.com/
Support me via these awesome platforms!;
Read.Cash: https://read.cash/@MarkyDaily
Lbry.Tv: @MarkyDaily
---
Want to send a letter?
Follow me on noise.cash and comment on the latest post here: https://noise.cash/post/1gmz0jk1