History Of Yesterday: July 18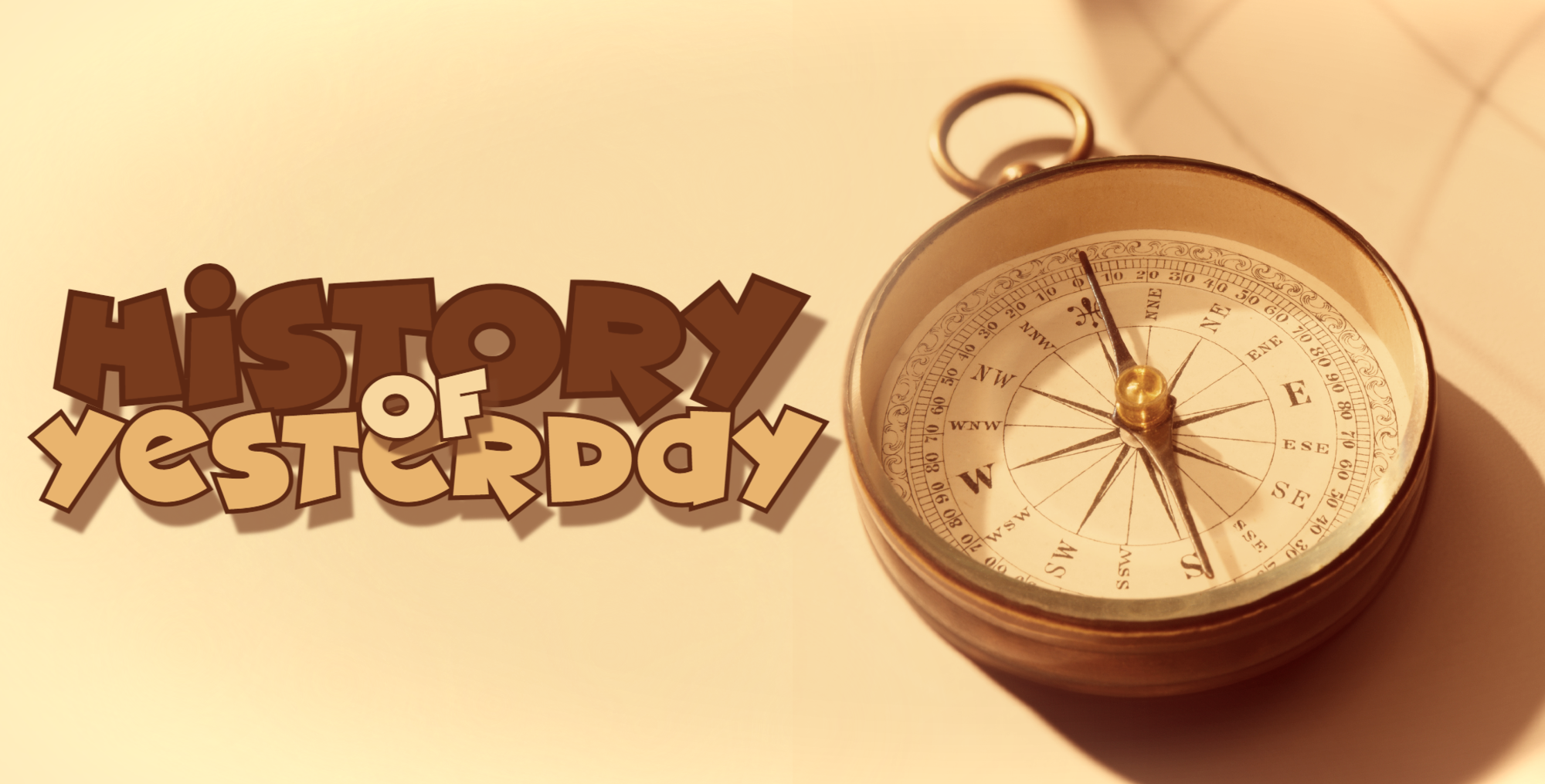 ---
July 18, 1925
Adolf Hitler's book "Mein Kampf", published on this day in 1925, is considered the "Bible" of Nazism ideology.
The German word "Mein Kampf" meaning My Struggle, is a mixture of elements of Adolf Hitler's autobiography and of Hitler's collection of ideas and views. Hitler began writing the contents of the book, with the help of his fellow Nazi would-be Deputy Führer Rudolf Hess, while imprisoned in Landsberg Prison after being convicted of treason in connection with the failed Beer Hall Putsch in Munich, Germany in November 1923. Mein Kampf is divided into two volumes; the first was published in 1925 and the second volume in 1927, funded by fellow German-American businessman Ernst Hanfstaengel, also a known supporter of Hitler.
The first volume of Mein Kampf contains his autobiography, and the problems facing Germany caused by its defeat in the war and his ambition of a great and greater Germany by establishing a "lebensraum" or living space from France to Russia, led by the "great race" Aryans. The second volume of Mein Kampf contained the ideologies of the National Socialism or simply Nazism movement, in which he reiterated that the Germans were always from the greater Aryan race, and the lower races, according to Hitler, were Jews, had no place in his plan of greater Germany. Mein Kampf also expressed his desire to suppress communism, which allegedly collaborated with the Jews to destroy the new order.
Hitler's book quickly became popular, especially with his supporters, who in the first year of its publication in print sold more than 9,500 copies. Mein Kampf also helped to spread Nazi ideology and to increase its membership. By 1933, when Hitler came to power as Chancellor, more than a million copies of Mein Kampf had been published and distributed. It is sometimes given away for free to German newlyweds.
After the war in 1945, the state government of Bavaria in Germany banned the publication of Mein Kampf, but in 2016 Mein Kampf returned to printing houses in Germany. It even did an annotated ba version with 3,500 notes.
References:
---
July 18, 1918
Today, in 1918, South Africa's first democratically elected President and anti-apartheid advocate Nelson Rolihlahla Mandela, or simply Nelson Mandela were born. He was born in 1918 in a small town in Umtata, in the eastern part of South Africa, and he descended from the royal family of the indigenous Xhosa in South Africa, and from a poor family still following their old-fashioned tradition despite modernization. propagated by the British occupiers.
He studied Law at the University of Fort Hare and at the University of the Witwatersrand in South Africa before working as a lawyer in Johannesburg, the capital of South Africa. Mandela also became involved with political groups promoting anti-colonial sentiment against British occupation and became a member of the African Nationalist Council. Because South Africa was ruled by the British who imposed derogatory laws against black people in that country, his main advocacy was the fight against apartheid or segregation of whites and black races in that country.
He also had the opportunity to be a supporter of Marxist ideology due to the influence of communist literature. He was also arrested several times by the authorities for his activities, and when he was arrested again for leading the armed sabotage of the South African government in 1962, he was sentenced to life imprisonment. Mandela's support and popularity grew among South Africans who were fed up with the tyranny and oppression of the British occupiers, so fearing that it would lead to unrest, Mandela was released after 27 years and resumed. he did a peaceful campaign against apartheid.
The 1994 presidential election, in which whites and blacks in South Africa participated, was the product of victory against apartheid. Almost all the ANC party candidates won and Mandela was elected South Africa's first President in May 1994.
It has been the Mandela administration's main program to end any trace of apartheid in South Africa and reconciliation between the different races in South Africa, by equitably investigating and bringing justice to victims of discrimination against blacks. race in said country. He also enacted laws that would help with land reform, poverty alleviation, and expand health services. He stopped running for a second term in 1999 and was replaced by Thabo Mbeki. Mandela devoted his private life to his wife and seven children and grandchildren, and to his advocacy against HIV/AIDS, and established the Nelson Mandela Foundation as his instrument in poverty alleviation. Although previously criticized for being a supporter of communism, he is best known for his peaceful struggle against the oppressive apartheid system in his country and is considered one of the icons of democracy and social justice in the world. He also won the Nobel Peace Prize and is considered by South Africans as the "Father" of their country.
December 5, 2013, when he passed away at the age of 95 in Johannesburg, South Africa.
References:
---
July 18, 1887
The term "Quisling" has become a connotation already of being a traitor collaborating with his country's enemies during the war. Even the first President of our Republic Emilio Aguinaldo was nicknamed "Quisling of the Philippines" because of his cooperation with the Japanese during the war.
Did you know that this term is derived from the Norwegian politician Vidkun Abraham Lauritz Jonssøn Quisling, or simply Vidkun Quisling. He was born on this day in 1887 in the town of Fyresdal, Telemark province, Norway, and was the son of pastor Jon Lauritz Quisling and Anna Carolina Bang.
Quisling was a smart but shy student at their school in his youth, and in 1905 Quisling entered the Norwegian military academy and became army general of the Norwegian army. He was sent as a military attaché by the Norwegian embassy in Russia but was also sent back in 1918 after the revolution there. He caught the attention of the whole world for the first time as an ally of Norwegian explorer Fridtjof Nansen who was undertaking humanitarian efforts when famine ravaged Russia in 1921.
He returned to Russia again as Norway's ambassador to the Soviet Union and served as Minister of Defense from 1931 to 1933 under the Farmer's Party. He sided with the fascist party Nasjonal Samling and, although popular, failed to get even one seat in the Norwegian government. On April 9, 1940, Nazi Germany invaded Norway, and Quisling took advantage of this to seize the government by coup but failed to gain Nazi support.
It was 1942 when he was appointed Prime Minister of Norway, whose regime was a puppet government supporting the Nazis. Here he was branded a collaborator, and Quisling became a tool of the Nazis to deport Jews living in Norway to death camps in Europe. Several Norwegians formed guerrilla movements against the Nazi occupiers and Quisling's treacherous Norwegian government. May 9, 1945, when Quisling stepped down as Prime Minister of Norway, and he and his party mates were arrested. August 1945 when Quisling was indicted as part of the new Norwegian government's purge of politicians who had collaborated with the Nazis. He was convicted of treason and plunder and crimes against humanity for his involvement in the exile of Jews in death camps. He was sentenced to death by firing squad and shot at the age of 58 on October 24, 1945, inside a prison in Oslo, Norway.
References:
---
July 18, 1875
Born in Trozo, Manila on July 18, 1875, Marina was orphaned early, so Josefa Dizon, the mother of Emilio Jacinto known as the "Brain of the Katipunan", took care of her. The closeness of the cousins ​​to each other brought Marina to the Katipunan movement.
At the age of 18, she was among the first women to join the secret movement in 1893, along with Jose Rizal's sisters Josefa and Trinidad, and their nieces Angelica Lopez and Delfina Herbosa. She served as custodian of sensitive and important documents of the movement and led the women to divert the attention of the patrolling guards as the men gathered behind them.
When the uprising broke out in August 1896, as custodian of Katipunan papers, Marina destroyed all documents that would reveal the names of the members. One of the Katipuneros arrested by the authorities was his wife Jose Turiano, while his father Jose Dizon was one of 13 people hanged in Luneta in January 1897. His wife was later released in September 1897, for bribery in guards.
Since the time of the Americans, the life of the couple Marina and Jose has become private. Her husband also died before the end of World War II and Marina followed in October 1950 at the age of 75.
References:
---
Published by MarkyDaily at Read.Cash