Challenges of Online Education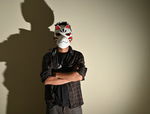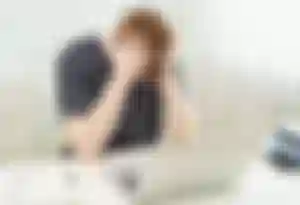 The pandemic has been one of the most difficult problems I've faced during my time at this school. Since the outbreak of the pandemic began, one of the most significant improvements for us students have been the availability of a large number of lectures and seminars over the internet. Virtual classes are extremely difficult to manage because there are so many requirements, such as gadgets and an internet connection, that not all students are capable of meeting. Additionally, there is the issue of internet connectivity; we are sometimes unable to attend our classes as a result of this issue, which is one of the reasons why students like myself missed their activities, recitations, and other performance-related tasks.
Learning has always been a passion of mine. Going to classes, reading textbooks, taking notes, and working on homework are all things I enjoy doing. I enjoy how I can completely forget about everything else going on in my life and simply concentrate on the topic matter at hand. The more I study, the more I desire to continue learning.
However, this online learning has proven to be a significant problem for me. Instead of attending classes in person, students were obliged to complete all of our coursework online. It was difficult to adjust to learning on my own, without the framework of a classroom atmosphere, at first. It was difficult for me to stay motivated and keep up with my work because there were no regular class meetings or deadlines.
Because we are enrolled in an online program, most of our teachers assign us a large number of work with a short deadline for completion, which forces us to prioritize which things to complete first. They also requires us to purchase several items, some of which I believe are not always necessary for the lesson. This will just increase the cost of the online class relative to the traditional one. Sometimes, when we believe our instructor is too lazy to hold a virtual class, they will simply email us an activity without even a brief discussion, leaving us to ponder what we should say in response to the questions they have set for us. There are also occasions when they will send materials or make announcements in the middle of the night, and who is supposed to notice it when the majority of us are already asleep? Isn't it a little toixc, to say the least? What about those who go to computer stores just for the purpose of attending class? That is completely unfair to me. They should be aware of our capabilities and take into account our circumstances.
When compared to traditional learning, students' questions are not effectively answered, but institutions present a variety of alternatives to help students get the most out of their learning experience. Some of our instructors have also been known to dismiss our class's questions about the activities and materials that they have sent to us on occasion.
Because of the challenges we experienced, students who are engaged in online learning are lacking in self-motivation, according to our findings.
Keeping up with all of my tasks, even when they are not due for several weeks, is the most difficult thing for me right now. Even though I know that procrastinating would only make things worse in the long run, it is easy for me to put things off when they are due so far in the future.
Despite the difficulties and difficulties that I had, they helped me realize that I needed to follow my objectives and achieve success in order to be able to aid my family and live a better life. I am confident that all of our efforts will be rewarded in the future, so let us put up with the discomfort and tension in order to achieve our goals.
I've wrote this article because Face-to-Face is already coming and I want to express the troubles I encountered during the online setup.