Wednesday - July 29, 2020
Today a lot has happened. We were happy because of sir @micropresident 's contest. We read funny entry memes of read cash users. Somehow we enjoy it.
And now let's read another article that will help us to know what Bitcoin Cash is for him and what is his story behind cryptocurrency.
He is also a kind, humble, smart, and generous person with the knowledge he has. He also hosts a show about Bitcoin Cash. He is sir @CollinEnstad !
There we go!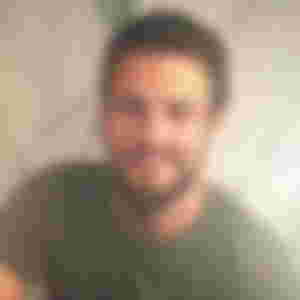 1. Can you tell us a little bit about yourself?
I am Collin Enstad. I have been into bitcoin since about 2013. I caught it right before it mooned back then, but sadly I didn't own too many. But I could afford a new camera lens! Which I bought directly with my bitcoin, of course. I have always been a proponent of bitcoin being used as money. After all, what is bitcoin if you can't use it every day for every transaction? Digital gold is a dumb meme.
2. What is Collins' It like It Is?
Collin' It Like It Is is a live show I try to do twice a week, Tuesday and Thursday 9 pm EST (2 AM UTC). The shows are sometimes by myself, and sometimes with a guest. The focus is almost always around Bitcoin Cash, and lately has there been lots of drama! I also frequently break down some popular memes and narratives within the larger crypto space. But my interest is in Bitcoin Cash, so the topics tend to stay there. Since it is live I sometimes say some controversial stuff. You can follow my youtube channel, but I also stream even more off the cuff content on my twitch at twitch.tv/collinenstad . I am always welcome to new viewers and any questions they may have!
3. I heard you are live hosting different project in BCH. What its feel and who inspired / motivate you to do that?
So I have also started hosting a new series called "Bitcoin Cash Coffeehouse". This series always brings in guests who are very knowledgeable about a subject within BCH. We've only had two episodes so far, the first being on an updated DAA (very techincal) and another being about the perfect Bitcoin Cash wallet. These are definitely more organized and give the opportunity to hear from many different people. I enjoy it because it allows me to sit back and listen to people way smarter than me!
4. Do you have any plans to create your own project that involves bch?
I have been working on a documentary (for those that know me, it has been waaaaay too long!) about the history of Bitcoin and Bitcoin Cash. I don't wanna say too much now because it always seems to change. But it has been in my mind for years and I want to get it finished, hopefully when the Corona clears and I can safely travel again.
5. Who inspired/motivate you to join cryptocurrency?
I don't remember any particular person inspiring me to join crypto. I think I just saw on Reddit "a decentralized currency" and thought it was awesome from that point on. That itself is amazing.
6. Are there any other Bitcoin Cash platforms that you use?
I think read.cash is pretty great. I really really really wish memo.cash had a better UI. I think if it was cleaned up it really could catch on as a social media platform. One thing I do use a lot is tipbitcoin.cash where you can get tipped bitcoin cash and SLP tokens live while streaming. This is pretty awesome because twitch and youtube take a huge percent of your money when you go to tip your favorite streamer, up to like 40%!. tipbitcoin. cash takes I think like 2 or 3%. It's barely noticeable. And when someone donates, a cool alert pops up on the screen that you can customize. It's a lot of fun, but that might just be because I'm earning money!
7. Why do you believe in BCH cryptocurrency?
I believe in Bitcoin Cash because I do think it is the one shot we have for a real decentralized currency to take over the world. Right now it is stricken with internal politics, and I really hope the community can stay together and a BSV split won't happen again. But Bitcoin Cash is Bitcoin. Period. It's been plagued with social attacks ever since the term "big blocker" was coined, but given its low fees and ease of use, and the tons of Bitcoin OGs that support it, I still stand behind the bcash :)
8. Can you give a piece of advice to the people who want to learn about cryptocurrency?
If you want to learn about crypto I *highly* recommend Bitcoin Out Loud's channel. John is an awesome guy and does some amazing work. Some of my videos are a bit complicated for a newbie, but I do have a solid overview of why I choose Bitcoin Cash right at the top of my Youtube. Also, join some telegram groups and ask questions! There will be lots of extremely smart people, but don't be intimated! The only thing you should *not* worry about is asking a question. I recommend Bchchannel . Also, the best way to learn is to use it! Try getting some coin at your local exchange and trying out services like purse.io to buy nearly anything off amazon with BCH for at least a 15% discount. It's an amazing service. Even the longest journey begins with a single step!
Thank you sir @CollinEnstad!
Thank you, sir. I know you are too busy but you still let me finish this interview. Thank you for the inspiration and learning you gave/shared with us. Just keep doing what you are doing and we know you will go far because you are also a hard work person. Thanks also for the advice you gave us through the interview. God bless and more power sir @CollinEnstad!
And thank you again to sir @micropresident for the happiness and blessings you shared with us.
I hope you learn in this kind of interview 💞💞!
More Power!
Thank you very much💞