Once a Story of a Teenager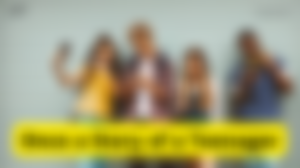 August 15,2022
In order to get to where we're going, we have to go back to the beginning. There was a time when the only thing on the minds of young children was hanging out with their pals the night before, trading gifts of cool toys, and seeing each other the following day at school. It seemed like a never-ending round of meaningless euphoria.
This is mostly just a quick trip down memory lane, and I've tried to be selective about what I include. As a minimum, to remember back to when being alone was preferable. When the daytime hours started seeming bleak and then, at best, brightened for a few hundred seconds.
This sounds very much like a work of fiction, and yet one of the most amazing things about life is how, despite our best efforts, we get tricked into believing that this is as good as it gets in the real world. Infinite looping that never ends. As a result, we are still left wondering about life's ultimate significance.
During most of my time in high school, I was stuck in places I couldn't even begin to fathom. I was often emotionally distant, and this obviously bothered me in ways I couldn't even begin to describe. My seeming incapacity to form relationships with others was not, however, the result of a lack of confidence. After only a short time, I began to believe that nothing could possibly merit my continued existence.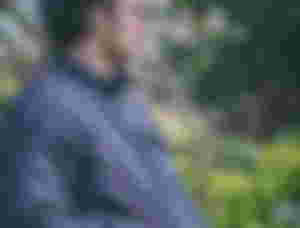 Just being aware of that fact confined me. It expanded into a void, a void that roared incessantly from the outside into the recesses of my mind. It had always been like way, and no one knew what was going on inside the mind of the lonely adolescent kid. Maybe if I'd been less closed off, I would've been able to shake the reality that was clinging to me. I mean, come on. What happened before has happened. One could also assume that letting go of the past would make it easier to face a future with no hope. That's how things really ought to be, right? But, no
I was able to emotionally find a balance inside myself despite my failures and what was looking like a sad beginning to a disjointed academic life. Since I was made head Prefect, I've had to pay closer attention and take greater part in school activities. It was a huge responsibility, but I was happy to accept it, to be in charge of so many students. After some distance, the experience feels like a nightmare that was never supposed to happen.
Having the guts to change and develop might lead to a sense of accomplishment and the opening of doors to new opportunities, but I can't say for sure. And yet, I'd like to witness it in every possible way. Everything that has happened in this life, and whatever is ahead, likely occurs for a reason.
Doing the tiny things, like facing your fears, is the only way to mold your future the way you want it to be.
Step outside your comfort zone and discover a new world. Light some fresh fires under the stars and daydream your way into a paradise that will never end.
What I've become after graduating high school is mostly due to the impact of a select few individuals. I haven't resolved most of my conflicts, but each time I emerge from adversity with a stronger sense of who I am.
No matter how bleak my tale sounds right now, it pales in comparison to what is coming. Thankfully, I am surrounded by people who love me and want what is best for me. This is going to be a challenging trip, but I intend to handle it with humility. Here we are, taking the most important step EVER.
Disclaimer:All texts are mine and original, as stated. Any resemblance to other content is entirely coincidental, as is any similarity. Jht