My brain is going to explode right now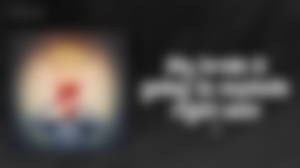 September 13,2022
So yesterday it is September 12, 2022.. and this is Monday start of the week.. that's why I woke up early.. Still the same daily routine.. I will wake up early. use my cellphone while having my coffee
When I left the house it was cloudy but I didn't bring my umbrella.. Because I left it at our other house (main house) and I don't have time to go back because I might be late.. So I got on the bus when the rain suddenly pour out it is very strongas if there was a storm.. But I was sure that it would stop when I was at school. So I was right.. It stopped.. Because I arrived a little early, I went to 7/11 first so I could spend my free time there.. It's better there because it's air conditioned.. so I bought food to avoid being obvoius staying their to have just a aircon.. Lol..
While waiting, it suddenly started to rain heavily.. starting at 7:48 am then it was almost time for my class, the rain still didn't stop and it got more stronger
So I have no choice but to buy an umbrella at 7/11..what a wrong timing.. This time that I'm saving money now I spending my savings.. The umbrella is worth 220 + pesos. it is disappointing because the umbrella is very small, it is thin and it is not automatic yet. . I was surprised to that price because this price I can buy an automatic umbrella in the market..
Now I got to the school and my classroom is in the basement.. So I'm going down... I didn't expect that the entrance of the building flooded.. Because the rain was so heavy the drainage couldn't hold the rain water so it over flows around the building entrance .. .. Oh my poor shoes..lol..
In the afternoon it was  online class so I went home immediately after my class in the morning..
Before I go any further, I just wanted to take a moment to show my appreciation to all of my supporters, including my sponsors, subscribers, upvoters, friends, and readers.

I count it as a great blessing that I was able to find you all; gratitude fills my heart.

You should read some of their work because they are all really good authors
My class time starts at 3pm-4pm, 4pm-5pm, and because my classmates are hardworking, they adjusted our schedule from Wednesday to Monday, that's why we take 2 hrs time of class this Monday.. Great from 3pm-8pm. .my brain felt like it was going to explode last night.. I didn't understand the lessons that were being discussed.. After class, I fell asleep right away.. I didn't even have dinner.. I had a really bad headache last night.. Huhu.. It's so hard to be a college students..
Join me at:
Noise, Read Cash, Hive, noise.app
Disclaimer:All texts are mine and original, as stated. Any resemblance to other content is entirely coincidental, as is any similarity.
Copyright © 2022 JHT — All Rights Reserved