As a student.....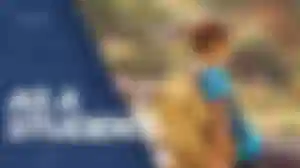 Date: May 24,2022
Hi guys. How was your day? I am extremely happy about this day. Do you know why? Because finally, Random Rewarder noticed my article. He just didn't notice. I feel that he/she liked my yesterday's article. ( I would have uploaded this article yesterday but I fell asleep)
Let us begin with the main topic.
Today's topic is all about my today's experience
As a student... 
Being a student is very difficult. Where in I need to wake up early to go to school. But now, the life of a student was even more tortured because of the pandemic. I am so blessed because I enrolled in a private school. I study online. They called this "synchronous class." At first I have a hard time with this setup. in fact, every day is just like I'm on vacation because I have no new environment to see. And even if I get low scores in my quizzes, I don't seem to scare of failing my grades.
And the household chores added, and I really don't seem to be studying anymore. I just prefer to do the household chores so as not to be reprimanded. I'm just asking myself
"am I still studying in this situation?"
Even if I listen carefully to the discussion, I don't seem to learn anything after our online class. in nearly three years of studying, it seems like the only teachers I know are google and youtube. At least here, I get the feedback on my questions immediately. Sad to say, we still have teachers who don't have social media, so they can't be contacted if we have questions about the lesson.
Honestly speaking, I haven't learned anything in the past school year until now. All I do is pass the requirements. The main point of education is missing. "learn". Until now, I still can't believe that I will graduate from 1st-year college. Even though I don't yet know if I have passed all my subjects.lol..
But I'm still grateful because it's only three years before I graduate from college life.
This time I would also like to Thank You, all my friends out there, you never get tired of reading my article. Sponsors of MaritessNgBuhayMo