A day of my life #1
Hi my name is John. I am here today
To tell you the story of my life.

DATE: May 6,2022
Hayy, isa na namang nakakatamad na araw este magandang araw pala. Just like old times . wake up early take a bath then I eat my breakfast na. Kung hindi gusto ang ulam Coffee is life . I prefer cold coffee to drink in the morning kahit na malamig ang weather. While drinking my kape I am setting up my things that I need in school. Kala mo naman meron ng face to face class. As usual taong bahay parin. Haaayyyy I really miss my baon. I just preparing my camera set up . kala mo naman nag oopen cam hahaha. Mahiyain kasi ako kaya hindi ako na open cam ..charr .. gusto ko lang kasi talagang humiga while listening sa discussion para kung inantok ako tulog agad .hahaha..Habang naghihintay ng aking online class tamang Netflix muna. I am watching happiness . I realize that sobrang t*ang* talaga natin pag dating sa pag-ibig. Sobrang tang*talaga nung researcher he spread the virus in order for him to get a medicine for her wife. the really sad part is he is the one made the virus. And that virus might kill her wife and his son.FYI,buntis kasi yung wife niya. And dito sa series na ito makikita mo talaga ang true colors ng mga f*ck*ng rich people. Sorry for my word pero grabe nakakaasar talaga sila dito. I don't think so if ganun rin sila in real life. Ok tama na ang pag spoil. Hahaha..I recommend this guys. Panuorin niyo guys masaya siya na may medyong halong inis.  
Ok cut the story telling back to the main point. So ayun na nga malapit na time ng aking klase at bigla ko naalala na yung instructor gave us a research assignment so I was shock and I procrastinate. Mas nakakainis pa is ayaw makisama ng internet. What the h**l kung kelan kailangan doon pa nagloko. Parang pag ibig lang akala mo kayo na yun pala niloloko ka lang niya.. charing.. Dahil hindi nakisama ang internet na late tuloy ako. Ang masaklap pa ay super strict ng instructor so I was mark as absent. But I stayed in her class until she finish. So I learned to check my notes 30 minutes before time. This day I only have 3 subject to attend. FYI,I am a college student taking Information Technology. So I have so many time to spend between my class schedule. I spen my time wisely so I watch a video tutorial in using a phot shop. When I first saw the software I was shock because there is so many icons to click. But when I use it while following the video I was happy because I can follow the tutorial. I was amaze when I using the editor tools. I am just like playing video games. Hahaha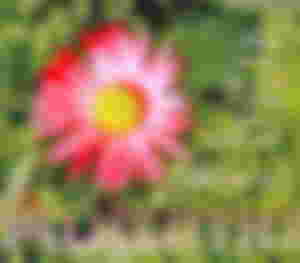 The picture above is my first image edited in photoshop. Ohh diba hindi na masama.. Hehehe FYI, the raw photo is provided by our instructor. That is my 1st activity output.
Sponsors of MaritessNgBuhayMo