The feeling of having nothing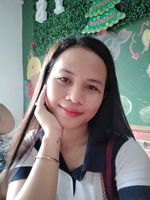 I used to judge my mother before during those times when she kept on begging things from us especially money. There were days when she would just came in with her red face due to sun's heat. Well, she went from places to places so she can borrow money, but unfortunately, no one lend her since they already knew that she would pay the next three months. I don't have a problem with her, borrowing money from others. It's just that she used our names, I and my sisters' saying that she'll use the money to pay our tuition and to provide us something to eat.
How fool of her! Shame on her! She doesn't even give us a single penny. She wasn't the one who took care of us and she wasn't the one who send us to school but our grandmother. She would also came in my grandmother's house and took some things with her without our permission. My grandma would just find out that some of our kitchen utensils are missing. Lol. I really my mother before but now, I am glad that she has changed. She's now working as a helper in a sari-sari store. Sometimes, she gives me money for my daughter's diapers but I refused to accept because I know they need it more.
The feeling of having nothing.
Ugh. I don't expect us to have nothing as in literally nothing in our pocket. I hate borrowing money from others and I promised to myself before that I would not borrow anything from anyone for I don't want to be like my mother. I don't want someone asking me to pay my debt. I also don't want others to pity me because I feel like that's not a part of my vocabulary. I mean, I don't want to look pitiful.
I never knew raising a child would be this costly. Yes, I am working but my salary cannot suffice our needs especially my baby's formula milk is kinda pricy. I also don't want her to wear diapers that are made of plastic. My baby's needs took more than a half of my salary and the remaining amount would be paid to the ones who I borrowed money from. Honestly, I hate myself for borrowing money from my friends. Some of they know that I am not like this before. I was even the one who lend them money before. I guess having a child really took away all my pride.
My close friends knew our situation and they bought milk for my daughter. From the expensive formula milk we used to buy, we switched to the cheaper one because my daughter does not refuse to it anymore. She doesn't also feel indigestion so this cheaper milk is just okay for her.
Yesterday, I was really happy because my friend, Dj, bought milk for my daughter. Dj is Clea's godmother and she's so kind enough to give. It is such a relief knowing that I would not have to worry for my daughter's milk for a few days.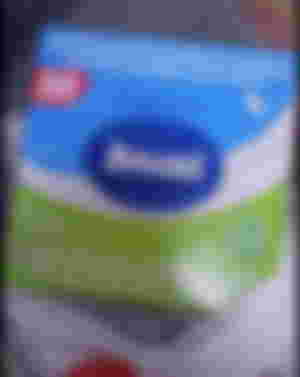 My friend, @Valjosh09 also gave us $2.00 for the petrol so we can drive and get the formula milk. I also have friends who lend me money for the mean time. I am really glad and thankful that I have friends I can really count on.
Despite having nothing, I still got a few people who let me feel that I am not alone and that they are with me may it be in my battle against anxiety and life. This experience let me realize that kindness is still around.
Of course, I am always grateful to God for me giving me angels during these trying times. I know there are still more rough roads ahead but I shouldn't fear for He's with me.
---
Thank you fam for supporting me. I may not be able to respond immediately but I promise I'll make it up when I have the time. Thanks to my sponsors and to those people who upvote my posts. You guys are big help.
---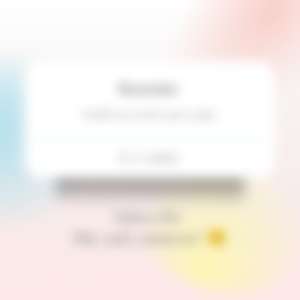 Ciao! ❤️