Reasons Why you Should not visit Philippines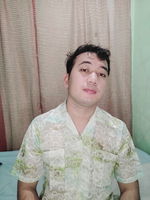 February 16, 2022
Blog #4
In Asia, a small country is located with scattered islands composed of 7,640 islands. Where we can find many reasons to not step foot again. Im a Filipino and yes. Im imprisoned happily in my country. Here are some advices to some foreign readers in #read.cash why you should not visit my country.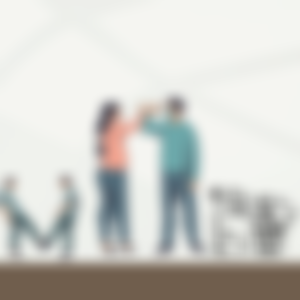 If you ever try to visit a resort or relatives here in the Philippines they will give you the best accommodation that you've to wish not to go home again. I remember when I work in a resort before as a front office desk officer I was trained to give our best for our customers. Foreign or locals. I smile and answer even the most stupid questions trying not to, laugh. One time a customer approaches me and ask a "carbo-free paella" and a "Gambas without a shrimp"(Gambas is a dish composed of seafood mainly shrimps or prawns.) I know many Filipinos here kept an expensive set of plates, glass, and silverware and can only be used when we have a visitor. But during a regular day, we are using the cup of Nissin cup noodles for drinking water Haha or the iconic Nescafe transparent glass. At night, all bed sheets are replaced with newly washed linens soaked all day in downy fabric conditioner "Red perfume" HAHA!. The air condition is open 24/7 while you were staying and freely open the door in your room. But if it was just us, we can be yelled out to shut the AC or close the door because the AC can go out. Being a visitor here in the Philippines means Paradise. Filipinos will serve you the best dishes that we have. You came here fit, hot, and hunk. You will go home with a double-layered belly with bags full of "Pasalubong" or treats. Just don't bring bagoong and durian in the passenger seat HAHAHA.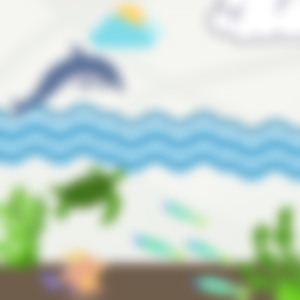 Yes, it is like everyday summer here in the Philippines. Pure white sand beaches each part of the Luzon, Visayas, and Mindanao. Crystal blue water with abundant marine life. Who disagree to sstay here forever if you have the best life on the seashore. You can taste freshly caught seafood. The sweet and savory umami coming from a hot pot full of fish, octopus, shrimp, sea urchin, lobster is heaven on earth! Paired with fresh coconut juice from the tree beside the shore. Imagine the sunset and sunrise every morning with the cold breeze of the wind. You can hear the sounds of the waves flashing in the sand. Beaches here are far away from the pollution. You can see the sky clearly with thousands of bright stars. Gazing at the beautiful moon in a high tide ocean. The harmony of the birds every morning still amazes me while the music of the crickets at night softens your heart to ease.
Well, we are not limited to beaches but with lots of amazing land formations. We have the best perfectly coned volcano the Mayon volcano. Although during its eruption, it buried many lives the ashes coming from the volcano enriched the Land of Albay once again. Bohol also has chocolate hills during raining season. The hills turned brown when wet while it turns green covered with plants. The carved Banaue rice terraces by the Ifugao's are like stairways to heaven. It was designed to maximize the space for agriculture and the easy flow of water for vegetation.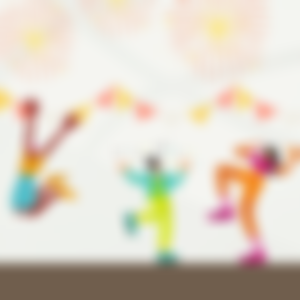 There are more than a thousand of major and minor festivals in the Philippines. But the most famous festivals are kadayawan, sinulog, dinagyang, panagbenga, ati-atihan, and mascara. Festivals are celebrated with loud music accompaniment and dance competitions in group. It is to honor abundance of harvest, unity or faith. It unites every Filipino through this unique culture. If you were in the middle of a festival where everyone is shouting and dancing like in the Sinulog of Cebu, many people will hold your hand jump with you while spreading many colors using their hands. But I believed there is one festival that many working Filipinos hate. The San Juan festival. Imagine walking in a street and someone just throwing a bucket of water! You can't be mad because it's part of the festival. You can just laugh it out and don't ever wear a uniform during San Juan HAHAHA. If you are commuting, sometimes fire trucks roam around and point the water pumps all over the road.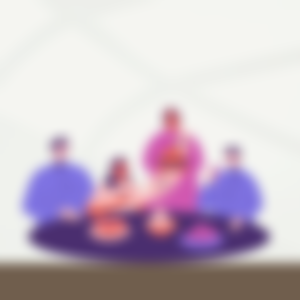 Since the Philippines is colonized by many countries, we inherited many traditional practices. In preparing food during special events, the endless pancit that was thought of by the Chinese is always present for longer life and prosperity. Adobo was also introduced by the Spaniards with many varieties that ended up as the national food of the country. No Filipino doesn't know about this special dish. Maybe if being colonized have disadvantages, the only best thing based on my opinion is that we are introduced with many tastes and spices and bounded with one culinary thoughts!
That would be all for today, and I want you to think twice when visiting in the Philippines. You may not come back home HAHAHA! There is a lot of things to talk about our country, comment your best experience here in the Philippines and if you want contents like this let me know in the comments section. Again if you have feedbacks and suggestions I'm happy to know that. Nice meeting you everyone, greetings fro the pearl of the orient, MADAYAW!
-MarCosis-
Photos are edited in Canva