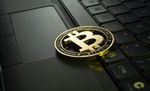 Hello read.cash peeps; my name is Malcolm but mostly prefer to refer to myself as Malcolm X- a once popular (deceased) human right activist in the U.S with a university named after him as well.
I'm a writer, and movie lover- I've always I've live action movies and animations since I was a kid especially superhero movies like Justice league, spiderman, superman and so on...surprisingly I didn't outgrow any of those Saturday morning cartoons like "Back to the barnyard", "Jimmy neutron" and "Danny phantom" on Nickelodeon. I read theiugh some of @Jinifer's posts and realised she didn't outgrow them as well. I'm sorry first tagging you without your permission; I only intended to point out the fact that we just can't outgrow certain things.
I've been on this platform for about two days by virtue of encouragement from a very good friend of mine @Kristofferquincy; he's been here for quite sometimes and I see that he was able to achieve a lot within a short period of time hence I decided to test my writing skills on this platform as well with the hope that I'd be highly welcome and favoured just as he was.
I've been reading through articles and been interactive for about two days now and I have begun to see that peeps here on read.cash are the most friendly people one could ever meet hence I'm already encouraged to stay.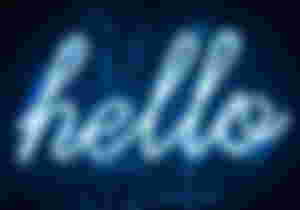 I'm a writer; not avery good one but been writing for quite sometime as a means of making some extra income whenever a gig comes through and bla bla..but it's not been encouraging as my writing skills are still below average hence I have decided to give this platform a try as a means of improving my writing skills while simultaneously making some income after all the best form of motivation one can get is money.
I'm excited to be part of this great family especially since we're being paid in cryptocurrency for doing what we simply enjoy doing; I'm not a newbie I'm the crypto world, in fact I've been into the world of cryptocurrencies since 2017 and have been following up the world of BCH and smartBCH for quite sometime but didn't have the courage to join this platform as I've sceptical whether I'd be received with an open arm. Well, here I am writing my first article- an introductory article and this is much more exciting than anticipated.
I've been following up the world of cryptocurrencies for sometime and been writing crypto-related articles which I have never published on the internet because I couldn't afford my own blogging site and perhaps a site that would pay me for doing what I enjoy doing. Having the opportunity to write here on read.cash is a once in a life time opportunity which I do not intend to misuse but properly utilize with the hope that I'd achieve a lot within a short period of time.
I intend to improve my writing skills while earning some BCH too since money is Man's major motivator for whatever we do on this plane of existence called earth. Since I'm a fast learner I see myself improving drastically within a short period of time as I'm a really fast learner hence I'm already beginning to see myself on top within a short time frame.
My finance is diminishing drastically as I've been in a lot of debt lately hence I hope I'd be able to earn as much while writing quality content in a bid to rid myself of debts. I know read.cash can do this for me and I'd be glad to give back to the BCH community as soon as I'm able to earn have some earnings.
I gazed upon the top tippers list and I'm beginning to see myself somewhere in the list anytime soon; it's all about time and consistency and that consistency is what I'm going to put in because I intend to achieve a lot pretty soon.
I'm a very friendly person and I enjoy making new friends, I hope to make new friends on this platform and have lots of fun here while my BCH wallet grows daily....
Shout out to @GarrethGrey07, @Success.1 and @Lucifer01; I've had my eyes on your posts for quite sometime and they are quite enjoyable....
Cheers!