Rest Day No More
October 16, 2022 Sunday
I went off early from work because I need some rest for an exhausting week. It was really tiring working on a nightshift and how I wish I can have my rest day today. Though duty calls and we have to work even if its a rest day.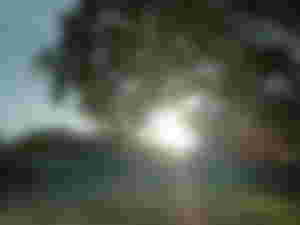 As an employee, even on rest day or holidays if work needs us to do some overtime, we are oblige to do so as long as we are healthy enough to work.
"Sunday, for me, is all about being home with the family with no plans." – Anonymous
The sun already rises and I am still sipping some coffee outside with hubby. Then my youngest wakes up early again, he was so happy to see me but he told me not to sleep. Huh? What? Did I hear him right? So I asked again and he said, Mama no sleep, no no work. Ohh my, he gets used to it with such set up on my rest day where we do some early bonding and some movie time. Though today, I beg for some nap time. He pulls me up because he wants me to have breakfast before going to bed. Well, he had his reasons and its because he wants me to feed him for breakfast. Okay, I get it already.
After some meal, I just check some of my side hustles and sleep. It was too hot that I cut off my sleep. Oh, I will really have a sleepy night at work later. Sundays supposed to be more time home with the family and some friends. But some plan needs to be reschedule since I have no rest day for now.
However, I just run some errands and just enjoy the rest of my afternoon watching the children play around. Its windy and gloomy so my eyes seems to fall now. No no, it can't be. I need to start preparing for work then. Remember, its a working day still so be back here some other time. Need to say goodbye for now.
📷 Images from Unsplash and mine.
Thanks for taking some time to read here. Trying to finish this earlier but fell asleep. Need more energy then to write again.
Sponsors of MaeAntoinette