My Kind of Rest Day
August 13,2022 Saturday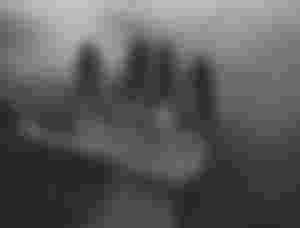 It's better that I wear my coat since its a bit cold after some rainshower last night. Even I have some cap and umbrella with me, hubby bring the big umbrella too juat incase. And ohh.. just as we started walking home, some water slowly pouring down. I took my cap and wear it on since it was just a little drops. We continue our chitchat and walk as if there is no rainshower at all.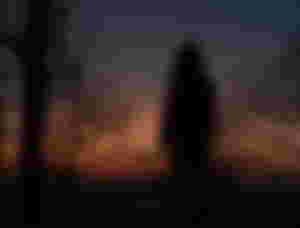 Walking from work to home is quite a bit far. You need to pass many houses and establishments and some houses too have dogs and some also are on the streets. For how many times, I am still afraid of dogs, we passed by this house where the dogs keeps barking. I even could not see where the dogs is but I keep distant and keep on looking if it goes out the gate and follow us. Hubby jokingly said, of course it goes out. It even bothers me more and look at our back from time to time. Then hubby said, stop it I was just joking. Huh? Anyways, as we reach near more, we have to pass the wide open fields with plenty of mango trees and some trucks park nearby. This place is more scary because many have experience not so nice while passing alone here. That is why, hubby really come to fetch me if I went off early.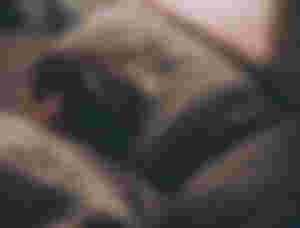 After we arrived home, I just took some medicines and plenty of water. Hubby offer me some bread and something to it but I said, I just want to rest. Yes, its my rest day so I can sleep and sleep without worrying to wake up later and go to work. I really have a deep sleep that even the kids are too noisy, I was never bothered.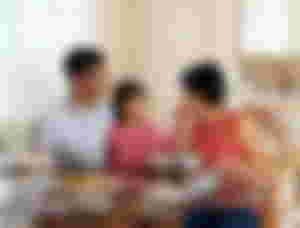 Even if I am dizzy, I have to get up when my kids wakes me up. My youngest really do not like me sleeping while they are having meal. He said I should eat too, ohh they are really sweet. So even I just have to sip some moringa soup and a few spoonful of rice, at least I can sleep back not with an empty stomach.
Though I am doing better and better, I still prohibit myself from taking some sweets or cold beverages. I do have warm water only and sometimes drink some herbal tea.
Saturday is my rest day. I usually not rest but do some chores at home to help hubby and the children because I have more time. However, today I literally rest and rest with more sleeping time. It is unusual but sometimes, I really should have this day more to regain such energy. As I get older, I am not that young ones before who have boost immune system. Now even if I have vitamins, I also get sick and prone to whatever virus spreading around. So a rest day just needs to be taken seriously and rest.
📷All images from Unsplash
Thank you so much for reaching this far. Sponsors of MaeAntoinette