My birthday is around the corner.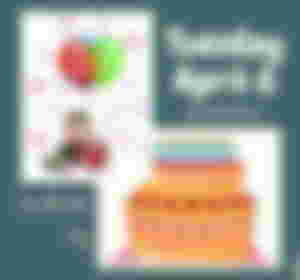 Since the last couple of years I have never failed to celebrate my siblings on their special day; not something as much as throwing a huge party for them. Just getting them gifts and organizing a little get-together with a few of their close friends or taking them out to somewhere they can have fun. But I can't remember ever celebrating my birthday. Though I have always been satisfied with the birthday wishes and prayers I receive from my mom and siblings. That has always been sufficient for me.
However, just as it is good to show attention and care to my family and others when they are celebrating their birthday, it is also good to show myself that I care for myself more than anyone can. Most of my time has been dedicated to working hard to provide and care for my family. They always come first in my life. It is okay to make myself a priority at a time and one of such rare moments when I get the attention and I can show myself that I not just for my family but also for me is on my birthday.
This year, I have decided to celebrate myself.
My birthday is on April 6; seven days away. I can't wait to celebrate me.
It won't be a huge party, I don't have the money for that. Just something small, with my family and a few close friends. I will also treat myself to some of the things I loved doing but had to sacrifice them to have more for the family. I'm yet to decide on what to do. Well, I still have some days to work on that.
I have already sent out invites to my very close friends to join me on my birthday. So I will have some packages ready for them.
You are not left out. My read.cash family is not left out. I have some packages for you all.
There will be a total of $1 worth of BCH shareable pay links hidden in every article I will publish from April 1 to my birthday, April 6. I will split the $1 into 5, each pay link worth $0.2. So the first person to read and click on the right pay link will claim the fund within. I'd urge us not to claim more than one in an article. When you claim one leave the rest for others to claim. One user shouldn't claim all five links, let's not be grabby. Claim just one so others can claim as well.
Fourth to tenth gets 5%
This is not your usual post competition on read.cash. Here you will write the article and sent it to me via my email address or telegram without publishing it. I will choose where to post it (Most probably on the account of a soon to be read.cash newbie).
The prize pool is $20 to $30 and a $1 tip for submitting an article (see T&C below).
First prize: 40%
Second prize: 20%
Third prize: 10%
Competition Rules
The minimum number of article submissions to activate either the $20 or $30 prize pool are 10 or 15 respectively. If you don't get up to a minimum of 10 articles the competition will be void.

The content must be original and not published anywhere.

The article must be of at least 700 words.

It must not be about read.cash, app, site or other reviews, religion or sports.

Submission begins today and ends on April 6.

Note: once an article is submitted, I have full rights over the articles and I can do with them as I fit.

A user can submit multiple articles.

I T&C: To receive the $1 for article submission, your article must not be less than 1,000 words. You will receive the $1 immediately after the article is published.
Submit doc or pdf of your article to macronaldsilas@gmail.com or via telegram.
Update: Competition #2 above has been cancelled and the prize pool may likely be used for other form giveaway.
Active date: April 6, 2021.
I will publish an article on my birthday. The first five users to tip $1.05 will receive $2 each. You will have to trust me on this one or don't. Anyways, the first 5 readers to tip exactly $1.05 on the article published on my birthday will receive a tip of $2 each.
Note: To receive the $2:
You must tip the exact amount aforementioned, $1.05, in a single tip.

The tipping user account must not be less than a week on read.cash.

The user must like and leave a comment on the post.
The first ten users to read, like and comment on this post will receive $0.2 each.
Rules: to receive the $0.2:
Your comment must be among the first ten comments.

It must contain not less than 40 words.

You must mention at least one user at the end of your comment.
April 6 is the date!
I look forward to my first birthday celebration in a while. I look forward to hearing from you.
---
---
I trade crypto currency on AscendEx and LATOKEN. You should get LATOKEN for yourself and enjoy their amazing airdrops.
Message of the day:
Do not constantly spend your time complaining about a problem you may be having or may be up against, focus your time toward correcting the problem. Always remember, Time is value!

Be thankful for your blessings and never doubt your struggles. Don't ask why they happened, just be thankful for the strength they gave you.
Good day to the wise and thankful You.
*Macronald Cares*🤩