September 22, 2021, today is the day that I am declared negative to covid-19 and it feels great. I`m very thankful that my suffering and long-term quarantine are done. I`m thankful that I`m alive and my family who is the one that is first infected is fully recovered too. I feel so blessed that the infection that I suffer and the post-effect of covid are not too severe, my body manage to adapt to it pretty quickly.
During my quarantine, I see the people that Are close to me that are willing to help me in my tough time, although some of my friends vanish when I need them the most there are few that remain. Those that remain helo me to pass that powerful storm, offer to bring me food to be left outside my door so we can practice social distancing, My friends also bring food for my dog and especially the neighbor that buys me some medicine and fruits and helps me pay the bill when I can`t go outside.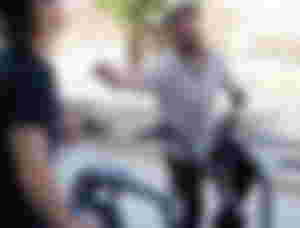 And the Barangay officials that help me, at the beginning of my quarantine last month, immediately contact me and ask if I need anything. With that coordination, they bring me medicine that without them, I will not know that I will need it. They give me a free slot to swab test for covid and even fetch me in the morning with an ambulance to bring me to the health center.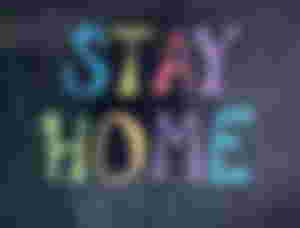 I know, I am lucky with the people and even with the barangay officials, but there are people under quarantine that don`t have enough support from the Barangay or even with their family members or friends. So when they are infected and the fever goes away they continue to go outside because they don`t have any choice. That action will result in breaking the quarantine protocol because like I said, they don`t have a choice.
Breaking the quarantine protocol will result in many negative effects to the community and to yourself like you will increase the chance to infect others and they have the possibility to die, you will risk your self to possible reinfection and it more dangerous than the first. So if you have someone that is under quarantine or showing any symptoms of covid please coordinate with them through chat and ask them if they were alright and what they need even for a day.
During quarantine, there are many problems people can undergo, like emotional and physical problems. When in quarantine there is no one to talk to and no one to play with, and it is hard especially for those people that are always with someone. So when you have a friend or a family member under quarantine, ask them what they need to what they want, that will simply light their mood and make their day, simple as that.
And to those people that are showing some signs of covid, please coordinate to those people in charge or to those people that know what to do in that kind of circumstances. Talk to a nurse if you know someone, talk to officials and tell them the situation and the problem so they can help you fix things properly and urgently. And please if you're feeling the symptoms of covid, please stay at home rest and take care of yourself. Staying at home will save yourself and save other's life including innocent people and especially people in the front line, like nurses and doctors, janitors, and even delivery people. Please stay at home and rest, find something to do. Clean your house, play with your pet if you have one, discover new skills, and even read a book to past time. Don`t risk your life and others' life for just a moment outside, after this pandemic we can go outside for how long we want, we can do all the gathering that we want, just let this pandemic end. We can achieve that by everyone's joint effort.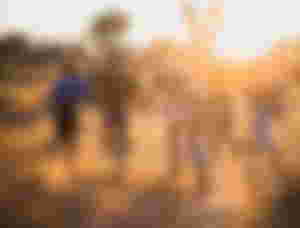 With this hard time, I appreciate everything I have, I appreciate all my friends that never left me in the middle of one of the biggest fights in my life. I feel so great and relieved to be announce negative to covid-19 and I am thankful to everyone that helped me. And to everyone keep safe and have a wonderful life ahead of you.
All image are from Unsplash