They said that our emotion is the result of what is happening around us, we can fake it but eventually, it will pour out like water from a broken water pipe, you can control and it can consume you whole if you did not act sooner. Our emotions are so powerful that they can change our lives forever in an instant, they can lighten or darken the day and it can make you a different person if you let it control you.
Almost all of us fake an emotion before, especially when we are in front of other people. We like to hide our emotions so that the mood will not change when we are in the middle of a conversation. We hide it to make it less awkward for the people around us and we don`t want other people to see us react. But as soon as we got home, it will all come crushing in like a landslide. we can't control it in the beginning but as soon it progress the weaker it will be, so we will have time to control it.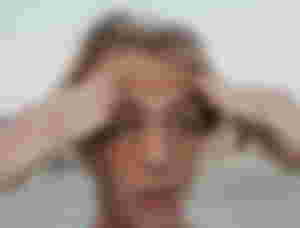 This morning I woke up late but not so late, as soon as I open my eyes I call my younger brother because I remembered that he will leave with me and my parent will open the store early. I called him and he answer quickly and I asked if he want to go to the store, and as always he said yes. I immediately get out of bed and do all the things I need to do every morning, feed the animals and give my dog a walk.
We drove going to the store and it was fun, and as soon as we arrived we eat some food that my father cooked, a slice of grilled pork and chicken. After we eat, I helped a little bit in the store, it is weekdays so there are few people that are buying stuff from us compared to weekend days. We are used to eating and we adapt very fast in this setup when weekdays we get fewer items to sell than on weekend days, that is the solution we are doing for the past years.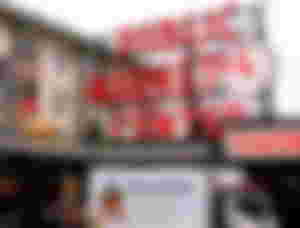 After helping I go home and do the things I need to pass in school. This past week I am so lazy to study, so I just study almost 2 hours per day, which is very short considering the number of things I need to do.
In the afternoon I finished the lecture for my clinical pathology, I am doing that lecture for almost a week now and I have only just finished it. After that, I lie on the sofa until 4 Pm and once again, I did not accomplish many things for this day.
It is always like this when I am living here in our house with my parent. I am too lazy to study here because there is a lot of things to do here, especially helping them in the store. But when I am living alone in my apartment I can do a lot of things in a short period of time compared here. And there is a lot of noise here, like the noise of the children and there are a lot of people here looking for my mother.
It is so stressful here in addition of the heat, it is hard to work here, even I am just typing I can that my face is becoming oily and sweaty, it so hot in here.
All Images are from Unsplash