For sure all of us will never forget this year 2020. This year will forever be in our minds. 2020 is a devastating year for the earth and its people form the wild forest fire, global pandemic that kill millions, racial justice, increasing rate of poverty, police brutality and many more.
From September 2019 , fires burn many regions of the state of New South Wales with more than 100 fires across the state. The State`s forest burnt out of control for almost four weeks until the last week of December 2019.
Despite of total fire ban in the seven regions of New South Wales, including Greater Sydney. Catastrophic fire danger was declared in the mentioned areas on November 12 2019.
As of January 2020, 46.03 millions acres was burnt all across he Australian states. The University of Sydney estimated that 480 million mammals, birds and reptiles died since the start of the fire on September. Different species of plants and trees were burnt since the fire started and the estimate number of all the species died is more than a billion including the animals. With this forest fire the air quality become so bad that 445 people died due to the smoke inhalation and 34 people due to the fire. According to the Australian government the damage cost is over 103 billion AUD
They said that the fire maybe caused by lightning strikes, accidents, drought, global warming, substantial fuel loads and high temperature.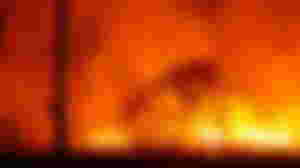 There were 67 eruption recorded in some point of 2020 from 63 different volcanoes and 22 of those eruptions were new and started at the early dates this year. In those 67 eruption Taal eruption is one of them.
2020 Taal Volcano eruption in Batangas Philippines on January 12, 2020. The volcano erupted from its main crater that spread ashes across Calabarzon, Metro Manila and some location in the Central Luzon and Ilocos Region. The eruption lead to suspension of many Classes, works and flights. There are 39 people dead in the eruption and many people are forcedly evacuated and loss their homes. In the evacuation, many animals including pets like dogs and cats and livestock animals such as pigs, cows, horse and goats were left behind and die, some of the animal are rescued due to the joint effort of many government and non government organization several days after the evacuation.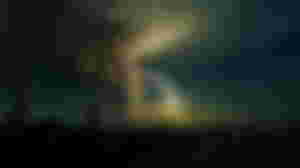 Covid-19 also known as coronavirus pandemic was started and identified in December 2019 in Wuhan, China. The WHO or the World Health Organization declared it as a global pandemic in January 2020. As of the December 27 2020 there are more than 80.3 million cases have been confirmed around the world and more than 1.75 million deaths are recorder.
Due to this pandemic people are restricted to roam outside there house, many establishments were forcedly closed, classes, works and flights were canceled.
On August 2020, explosion happened in the city of Beirut, Lebanon when large amount of ammonium nitrate stores in the port were left unchecked for many years and exploded. This cause 204 people deaths, 6,500 injured and left 300,000 people affected and homeless. The estimated damaged is 12 billion USD. During that time people that are affected and begging for help and they said if we want to help, help directly to them and don't entrust the donations to the government because of the corruption.
BLM or the Black Lives Matter movement is a decentralize political and social movement for non-violent disobedience in protest against incidents of police brutality. This movement is founded July 23 , 2012 to advocate and protest against racial discrimination.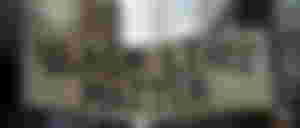 A legendary basket ball player of the team Los Angles Lakers Kobe Bryant was killed along with his daughter Gianna Bryant and seven other passenger when their helicopter crashed in the Calabasas, California on January 26 2020.
Few days before Christmas, Social media was shocked as a video of a police killing two unarmed civilian I Tarlac Philippines went viral. The police In the video was Master Sergeant Jonel Nuezca, who shot Sonya and her son Frank Gregorio dead. This accident brought rage to many people including the family of Gregorio. Now the police who committed the murder is in prison.
Flood In Algeria after heavy rain on December 12,2020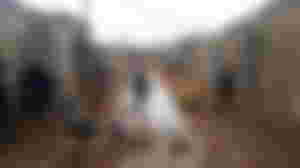 This typhoon brought severe damage in affected areas in the Philippines. Agriculture losses grew to 12.8 billion PHP due to the destruction of farm lands because of the floods and some landslides, P469.7 million damage to infrastructure and at least 25,852 homes are damaged. there are 73 death recorded and 12 people were lost due to the flood
"If we`re not aware, we might loss"