Since I`m still in quarantine, last night I spend my time browsing around Google Earth. I go to Albania and see the countless war bunkers that the late dictator once build, I go to Sparta to pay respect to the Great Leonidas and I see the pictures of the Spartan theater that is not taken care of properly. I go to the Great Pyramid of Giza and wonder how the ancient Egyptians build a magnificent and breathtaking structure. Wondering in the Pyramids makes me ask man questions, Are the pyramids are built by the people alone? or do they have some help from the extraterrestrial kinds.
There is a saying that there is life along the Nile, and it`s true, we saw how the ancient people of Egypt settle there and have their life. We saw them live for almost more than 3000 years in that area. It`s not only the water from the Nile that helped the people of ancient Egypt, but there is also a season once a year that the Nile river overflow. Once It overflows and goes back to normal, the river will leave the side of it with soil and mud that the Egyptians used to grow their crops. It always fascinated me how ancient people all around the world cope with the harsh environment back in the day.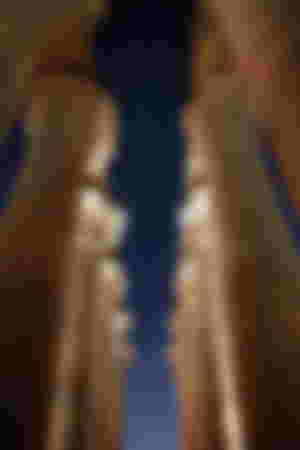 Now it`s the morning of September 8, 2021, I wake up early to write up my thought that later will be published here and to check emails and classes but my monitor won`t open. I tried many things that I think will make the monitor turn on but it did nothing. So I just lie in bed and search for a solution to fix my monitor and they are all saying that I must check for the HDMI cable, so I just order a new one online.
With my monitor still broken I wake up very late so I can pass the time hoping that my package will arrive early. I cook, eat, and clean and lay again in bed, but I feel so uneasy laying down, so I clean my dining area for the whole afternoon. And in the evening nothing happen as well since the HDMI cable did not arrive.
My monitor is still broken, nothing to do since all my work is saved on my computer so I find another thing to do. I clean the bathroom and give my pet a good nice cold bath. My pet name is Luci short for Lucifer, we named him from the Netflix show Lucifer. He is an American bully he will be 2 years old on October 28. Even he is considered an adult he still chews on things like my bed, slippers, and even my books. But even sometimes he is a bad boy, I still love him. Through rough and good times he is still on my side just like my girlfriend.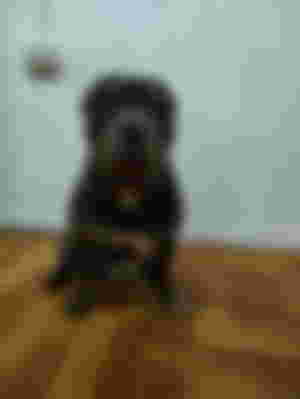 Still, the HDMI cable that I have ordered online did not arrive, so again I will find things to do that is should do a long time ago. I clean the other room where I put my old things like clothes and shoes. I almost spend the whole day cleaning that room, while I`m cleaning that room many memories came back to me. Memories of all the old things that I kept for a long time, like a piece of stone that I picked 3 years ago when I and my friend is walking along the beach, an old clothes that I get from one of the Christmas parties that I attended. There are many things that we kept that serve as a reminder or lesson that make us who we are.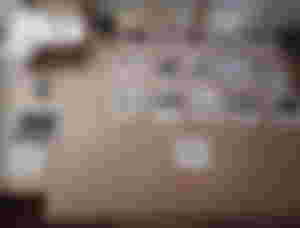 Still, in quarantine and with a broken computer monitor, I lay in bed for almost the whole day, because of covid I`m always feeling so tired and out of breath. Sometimes I can feel a little dizzy and my head is always aching. They said it is the post-covid effect and it will last for 6 long months. At night I tried to draw to pass the time and it works.
I always want to draw everything in nature like flowers, stones, and trees. It makes me calm when my drawing is almost done, and when the drawing is finished I feel like I have frozen time to capture that very moment of peace and calmness.