We all want to take a break from everything that is simultaneously happening around us. We want to take a break from all the toxic forms of us humans, we want to seek and find peace but almost all the time, we can`t see it. We want to take a break from our work but we will think about the losses we will gain once we stop working even for a short period of time. Sometimes want to take a break from being the someone we are not, we all know that this is exhausting. And sometimes we want to take a break from being us and wander around carefree.
It is Sunday and for almost all people, this the one day to take a rest and stop thinking for a while spent time with their loved ones, and do the things that they love. We have different ways to spend a day off, many of us go out with their family, many go for a hike, biking, or any other outdoor activity, and there are many that want to spend it locked in their room playing video games all day or watching movies until they sleep and wake up early in a stressful Monday morning.
I woke up early late every day for these past weeks, I am still a student under online class but asynchronous, meaning we have are not required to go to classes because they will send recorded lectures and PDF for the student afterward. So I will wake up late almost every day and stay late until morning to finish things that I want and needed to do.
But when Sunday arrives, I will make sure that I will not do anything the whole day and night so I can truly rest and become ready for the whole week coming. I will do things that I want and eat in time which I can`t do on weekdays because of all the work I need to do.
This Sunday we decided to spend our day in one of my friend`s houses in Trece Martires not so far away from my house. We spend all day chatting about how our life is going, how`s our quarantine going, and how the school is going. We eat lunch there and drink some beer.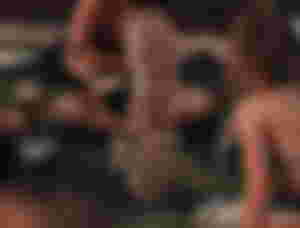 After almost 2 long years of a pandemic is it hard to keep in touch with some friends especially those who live far away from you. We become so busy in front of our computers continuously working or researching that we forgot to rest and keep in touch with our friends.
Going out with them is a good practice even once per month, it is so exhausting to stay inside your darkroom 7 days a week alone. In the first months, you can stand it and you will work hard and efficiently, but the week will pass and you will not notice that you are exhausted and being unproductive, and think there is something wrong, and the only answer is to take a rest for a whole day and try to restart for a while.
When the evening comes we decide to go home. On the way back to my house I realize how lucky I am to be surrounded by great and amazing friends that never forget about me even we don`t talk for a long time because we are busy with our own jobs and problems. When we meet it`s like we always we each other every day and there is no 2 years gap.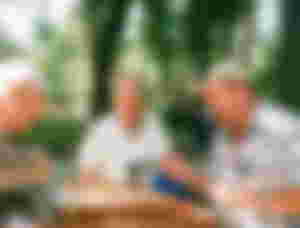 When I arrived home, I prepare my dog meal for the night and watch him eat for a while. Sometimes my dog will not eat while I am not watching him and I don`t know why but it is cute and annoying sometimes. After that, I lay in bed early but I can`t sleep early because my body is programmed to sleep so late every day.
This is a great day and full of great stories and friends that I can treasure until the day I die, stories that I can tell to the next generation and will fascinate and inspire them like how I feel now.
All Images are from Unsplash