2 Weeks long
There are many things that happen in the span of two weeks. Full of up and downs and some circling around. The weather has finally changed fast, last week there is a typhoon that came into the country, and after the storm, there are many people that are affected, many houses are destroyed, and many people died. I hope the affected part of the country will recover fast.
For the last two weeks, I've been locked up inside my room. The exam week is coming and I have many subjects. I have 6 exams this coming week, one every day. I think I planned my studying time right and I think it will be effective.
I am studying for the last 2 weeks and it's going great, it is going a little bit slow but at least it is going somewhere. I have missed many occasions with my family and friends, but I think it's okay at the end of the day I am doing this for all of us.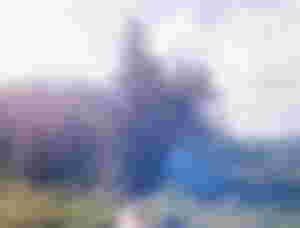 In life, I think we need to make some sacrifices in order to move forward and not backward. There are some stages in life when we must leave something and give more time to what we are doing, especially when we are doing what we really love. In my case, I don't really love what I am doing but I think many people will benefit from this career.
I have sacrificed many of my dreams in order to move in this particular field, Is it worth it? we will find out as time progresses.
As I said, I am locked inside my room for the last 2 weeks so we decided to go on a road trip with my friends. It is worth it!
I woke up late so we have lunch in the not-so-near local restaurant here in our area, in this time we don't have any plans yet we just and eat and go home. I am supposed to study again for the whole day but as we arrived at our home, I have an idea to go on a short hiking trip. I asked them if they want to go for a trip, at first we are all hesitant to go but we took the risk and just go.
We hop on our motorcycle and go...
The place we go to is called "Buhay Forest" it is located in Magallanes Cavite in the Philippines. Many tourists go here to commune with nature, have fun, and exercise. Buhay forest is lush greenery and forest, it is 10 hectares of pure nature.
The drive going to Buhay forest is calming, there is no city near so there are few cars and pollution in the area. We enjoyed the chill ride and stop sometimes to take some pictures of the different views that we can see near the road.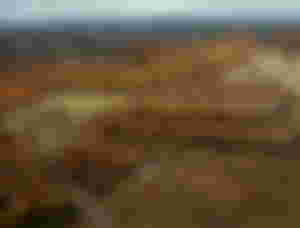 The plan has changed, we are at the parking near buhay forest and one of my friends said there is a much greater view of a bridge nearby. We go to the bridge and yes, it is so beautiful. We try to hike down to the river but it was so stiff and a new plan has formed.
We decided to look for another river that we can swim, the problem is that is the last bridge that will see. So we continue driving until we reach the sea. It is one hour drive away from our location but it will be worth it.
We need to drive inside the mountain area to reach the other side where the sea is located. The view is so beautiful and we stop a little bit to look at the very beautiful parts of the mountain.
Before dark, we reach the other side of the mountain and we hire a tour guide to lead us on the way.
So we are in the sea, and the water is so clear and not so cold. The area we go to is a bit rocky so we need to take extra precautions to swim.
It is a lot of adventure for one day and it makes my head clear, I am ready t study again for the following days. Sometimes we need to take rest for us to breathe and relax for a day so we regain our energy to be prepared to conquer again. It is not easy to study for a long time without rest and time to clear our minds. Sometimes we get so busy that we become lost in what we are doing, we become so bored and ask ourselves if it will be all worth it in the end.
There is a large chance that in the end, it is all worth it. All the sacrifices and all the pain will be worth it when we reach the end of the dark tunnel. But there is one question that is always circling around my head.
" Once it is all over, all the things we work hard for, all the time we put through our work, all the effort to master our craft. What's next? is there another level? is there peace in the end?"
It is depressing to think about, but....