When crypto met law enforcement
Mass adoption of cryptocurrency has gained significant traction in recent times, it is not yet Uhuru as the we are still a long way from the desired destination in this regard . Consequently at some point crypto has to be traded for USDT or other available trading pairs for onward trading to the desired local fiat currencies. 
Thus for those who have chosen to exploit cryptocurrency as a means of perpetuating crime at some point the cover of anonymity which they chose to hide under will have to be broken when they have to exchange whatever illgotten cryptocurrency in their possession for local fiat. 
This is because at that point which usually involves peer to peer transactions, their identity will have to be revealed as no centralized exchange or bank will accommodate any user without the necessary know your customer documentation.
The blockchain itself has a unique quality which makes it useful in fighting crimes perpetrated in the cryptospace. The quality is that it's records are public and cannot be altered. Thus funds taken illegally can easily be traced by following the money trail.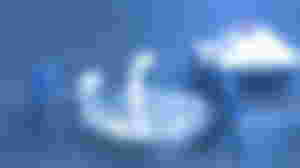 Sometimes the identities of criminal elements is unmasked when they slip out of careless creating an opportunity for information such as their IP addresses to be monitored or traced. 
Once one individual slips it opens a window for all those involved in the criminal network to be apprehended by law enforcement with the records of their transactions on the blockchain as solid evidence against them.
It is almost become a 'necessary evil' for there to exist some sort of collaboration between law enforcement and those trying to fight crimes perpetrated in the cryptospace. You may want to think of it like some sort of back channel for communication between both parties to check mate the activities of cryptovillians.
Only recently the five top centralised exchanges in South Korea signed a memorandum of understanding with law enforcement agents in the country to collaborate on fighting crimes such as money laundering and investment scams in the crypto space. The exchanges involved in the deal are:
Upbit

Bithumb

Coinone

Gopax

Korbit
The South Korean police were motivated to push for the agreement because of the surge in crypto related financial crimes which accompanied increased mass adoption of cryptocurrencies. The crimes ranged from hacking of crypto wallets to investment scams which falsely guaranteed investors high profits.
Similarly Chainalysis, one of the leading crime fighters in the crypto space have had their hands full in recent times with the surge in hacks in the DeFi space. Their crypto incident response team played a vital role in assisting law enforcement to recover about 30 million USD which had been stolen during the Ronin bridge hack. 
Binance, one of the largest centralised exchanges is also not left out. It also collaborated with law enforcement in the recovery of some funds stolen when the Ronin bridge hack occured. Aside pitching in to render whatever assistance in can with fund recovery during hacks in the cryptospace, Binance is also actively involved in organizing programmes for training law enforcement agencies across the globe on how to fight crimes in the cryptospace space.
As stated in a Twitter thread dated September 6, 2022. 
"Binance has been collaborating with law enforcement and institutions globally to strengthen market understanding and efforts to prevent, investigate and fight cyber crimes"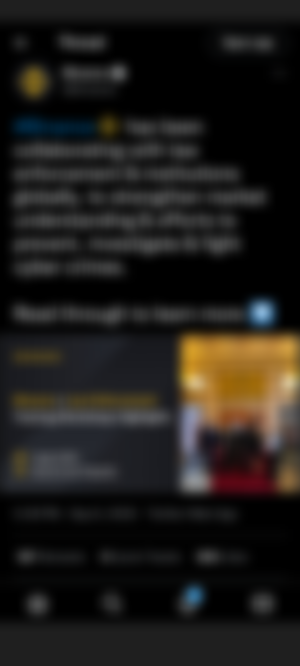 Binance has built a formidable team which boasts of former operatives of some of the top security agencies in the world who distinguished themselves while in service with some having garnered experience under the belt in fighting crypto related crimes.
The current collaboration being witnessed between law enforcement, the centralised exchanges and some other key players in the cryptospace such as Chainalysis was inevitable with the rise of crypto related crimes with hacking of several protocols and DeFi platforms taking the center stage in recent times.
Everyone desires a cryptospace that is somewhat safe to tread even though we know there will always be bad actors just as we have them in the conventional financial system who will always seek to make gains at the detriment of others. Therefore no effort should be spared towards clearing the label of the crypto space being the 'wild west' where outlaws roam free unchallenged.
Thank you for reading.