What is Going On with LastPass?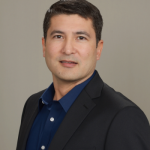 The cyber attacks on LastPass continue to be more invasive and damaging to its customers. Numerous security failures and poor leadership decisions have undermined this cybersecurity company's reputation and sent its customers scrambling to protect their passwords and digital secrets.
The situation has progressively gotten worse over the past few months and is not looking good for the longevity of LastPass.
Also, for current or former customers of LastPass, you need to take steps to protect themselves. If you want to know the 3 Things Victims Need to do Immediately, check out my previous video: