Video Interview - Taxonomy of Cybersecurity Roles & Responsibilities with Deidre Diamond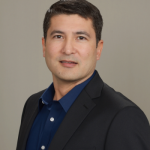 Dive into the ever-changing roles and responsibilities of the cybersecurity space with seasoned leader Deidre Diamond on this new episode of The Cybersecurity Vault. Learn about some of the industry's recent and longstanding challenges and how to confidently manage the chaos.
Thanks for watching. Let's communicate and collaborate together. That is how we make cybersecurity strong in protecting the global digital ecosystem.
I put out a new video about every week on various cybersecurity topics, risks, ideas, events and best practices. If you like these cybersecurity videos and are interested in more cybersecurity insights, rants, and strategic viewpoints, please click the Like button and Subscribe to the Cybersecurity Insights channel! https://www.youtube.com/c/CybersecurityInsights
Follow me on: