The Cybersecurity Vault - Cybersecurity Efficiency & Maximizing Value with Roger Sels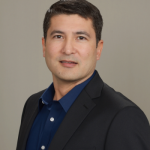 In this Cybersecurity Vault episode, I talk with Roger Sels about cybersecurity resource efficiency and maximizing value. Roger is a longtime cybersecurity executive and co-founder of a startup that is focused on helping CISOs identify opportunities to optimize their spending for the best possible outcomes.
Roger and I had a lot of fun talking about cybersecurity efficiency and effectiveness, focusing on basics, strategic thinking, and practical ways to optimize resource utilization!  
Connect to Roger on LinkedIn: https://www.linkedin.com/in/rogersels/
Follow Matthew on LinkedIn: https://www.linkedin.com/in/matthewrosenquist/
Watch all The Cybersecurity Vault episodes: https://www.youtube.com/@thecybersecurityvault
Thanks to our sponsor Eclipz