National Cybersecurity Plan Fails to Address Ransomware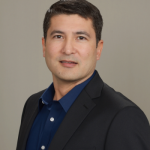 The US National Cybersecurity Strategy Implementation Plan fails to address ransomware.
There is a real opportunity for the government to make significant progress in crushing the growing scourge of ransomware attacks which threaten businesses, individuals, and the range of Critical Infrastructures that all citizens rely upon. Although the 2023 National Cybersecurity Strategy specifically calls out ransomware, the recently released implementation plan comes up short.