Nation State Cybercriminals Are A Risk To Everyone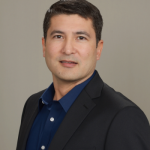 Most nation-state activities are focused on intelligence gathering, political manipulation, interference with critical infrastructure, and subverting military capabilities.  These indirectly affect everyone, but don't represent a direct threat to everyday citizens.
There are a few countries that sponsor cybercriminal activities that do target everyday people.  These must be taken seriously.