Missing the Big Picture from the SolarWinds Hack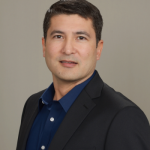 The cybersecurity industry is consumed with scale and effectiveness of one of the biggest hacks in recent memory.  The emerging narrative and stories are missing important pieces of the puzzle.  The attackers, likely a nation-state, gained unprecedented access to the U.S. government, military, critical infrastructure, and most major businesses. 
The full scope and reasons are not clear, but it is imperative to figure out.  The mystery must be solved, for the benefit of everyone, so we can prepare for what is next.