How Nation-State Cyber Attacks are Evolving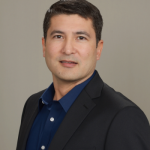 Aggressive countries are leveraging cyber to conduct offensive operations against targets across the globe. The threat of nation-state attacks is growing and I had the opportunity to discuss the challenges with Jeremey Strozer, a strategic risk and international security expert.
We chat about the changing risks are how organizations should be adapting on the latest episode of The Cybersecurity Vault podcast.