HexCon22 – Two Cybersecurity Value Aspects You Are Missing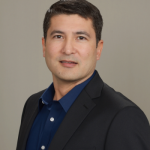 I am excited to be speaking at HexCon22 about how CISO's must improve their ability to showcase relevant outcomes and quantify cybersecurity value in ways that align to the overall business goals of the organization!
I will be highlighting two areas that are often ignored when trying to deliver the maximum value for cybersecurity!
Register for free and join the online conference Sept 21st-23rd!