Sometimes I Want to Disappear
Like the wind passing by softly like nothing
Like the air in my nostrils getting short, barely breathing
Like the tears that burnt my heart grieving
Like my dreams in oblivion and fading
Like the dust on earth of which I'm bound and looming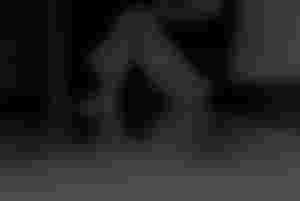 Hello there! Just another sad article today, I'm so beaten up obviously with life. I'm just so physically, mentally and emotionally tired today. As I arrived home, I just collapsed in bed and felt like I disappeared into the dark room. And, scribbled those rhymes in my mind. 
"Let me unload these words out and write," I thought. Forgive me…. Again.
Don't you worry, this isn't about a sad love story. I'm still zero on that aspect, but heartbroken into pieces nevertheless.
So, let me start with our constant hospital visits and consultation regarding my mom's condition. This, alone, already breaks my heart, seeing her every day in pain is already painful for me as well. God knows how I've been praying for a miracle, but that's not always the case in the real world, so I just keep on hoping.
Her condition worsened with a wound on her right foot three weeks ago. This has been my worry ever since she got the diagnosis and alas! It became a nightmare for us. Until now, the wound bugs us. Mom's pain became intense to the point that her blood pressure would shoot up a bit higher. 
This has been an exasperating battle everyday for us. God knows how I've been searching for any conservative treatment, but NO. She felt that she was alone in her battle. Again, that breaks my heart.
It hurts knowing that I have been pretty useless despite all the efforts I made. What else should I do? I hoped I could do magic and make it disappear, but unfortunately I'm not. So, perhaps I could just disappear? I know I am strong for this, but being human myself, it can be frustrating and draining. My mind has been a battlefield, and it's exhausting. Work, as well, is demanding. I have been working during the day, my rest in the evening is my only refuge. Am I selfish to shut the world for a bit?
Oh well, what am I doing here?! Please bear with me. 
That would be all I guess.
I can hear the firetruck busy outside, and there is another one coming. I have to go out and check where the fire is!
---
Lead image and article photo by me
All Original Content (unless specified otherwise)
03/23/2023
©️ LykeLyca
---
Write articles and join us! Click read.cash
Join us on #Club1BCH Discord Channel