I had a little obsession a decade ago that twice a year I visited this small island near Bohol, called Batasan Island. It only has more or less 50 families living in this island, it has a small church and a small public school. This island is so much unique because, every single day during high tide water would rise up to the streets and even to the houses, yet you would still see people living here.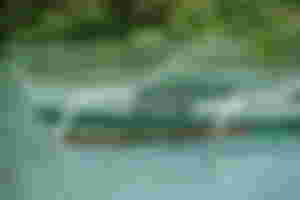 Every time I visited this place, when the motorboat reaches the shallow water of the island this woman at her 60's would greet me with a smile. I would yell back, "Hi, Nang Ding!" There's no answering about, she would just help me unload my stuff in order to avoid getting into the water, she would then smile and leave, going back to her shack along a wooden bridge.
If anyone had told me that this burly, square-jawed woman not only would become a friend, but also would leave a huge impact in my life and work, I would have shaken my head in disbelief.
Back in 2005, Batasan - a small isolated island, home to fishermen, scallopers and the occasional summer families. The shack of Nang Ding was a destination for locals and guests especially if they need a ride on-off the island. I think she knew all the motorboat owner in the area. She also sell candies and biscuits, and no child though was denied from her little store for being a few cents short. Adults paid full price and they put the money on an old clean milk can. To supplement her store's scanty earnings, Nang Ding would look for scallops to sell, took in neighbor's laundry and collected their garbage.
In time, i discovered the soft spot in her heart. Once a wounded stray dog lumped to Nang Ding's door and stayed with her till it healed, and another would came. There is always one dog that would sleep next to her, and she told me "A dog will never leave you." Yep, I agree, every fur-mom can attest to that, at the back of mind.
A year passed and I still see Nang Ding on her shack, still leaving alone. A fisherman once told me that long ago her mother ran away from her abusive husband, Ding, that little girl, and her father soon moved to the island. Her father died when she was 17, at mid 20's she got married to a tourist in the island, sold their house and lived with that guy in Bohol. But her husband had become a womanizer, and Ding just couldn't bear living with him. Later, she abandoned her dream of romance and went back to the island, built a little bridge house some neighbors even helped her on that and again lived alone.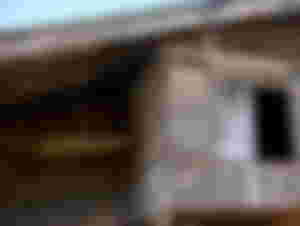 Nang Ding was never alone though, for his island was her home. She have gentleness with the weaker creatures. One day I saw a female duck lead a row of fluffy chicks up to her door. "She's showing her babies to grandma," Nang Ding explained. She admired the ducklings for a while, then told the mother duck to take those kids back to the water. And, the bird led her brood away.
She was a tender-hearted neighbor, who would visit four times a day to put glaucoma drops to a friend. And when a wealthy recluse fell ill, Nang Ding moved in and slept on her bedroom floor. "It's not good for sick people to be alone," she said.
It seems everyone was in good hands.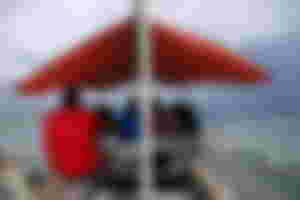 The next year when I came back to visit the island there was no sign of Nang Ding's smiling face. I can only see her little rugged shack.
Some neighbors ventured into her house and cleared away 20 years of non-housekeeping. Nang Ding didnt like tidied up sorroundings much, but a lot of us understood what she portraits as a neighbor and friend: love expresses itself in different ways.
Her way was to help - people, animals, birds. A woman who received so little love all her life responded by giving what she could.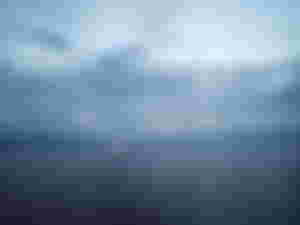 This I learned from her, in every person who is a little different, I see marvelous variety and potentiality of the human heart. And, despite of our uniqueness, i believe that each one of us have that spark of charity and love ready for someone or something. Amazing that in every little corner of this world, someone will become a light.
"For we are God's workmanship, created in Christ Jesus to do good works, which God prepared in advance for us to do." - Ephesians 2:10
God is pleased with our practical ways of showing kindness to others. Show some heart.
---
P. S. She died on that wooden bridge, A local doctor confirmed that she has been suffering of brain cancer.
_____________
Photos are all MINE.
_____________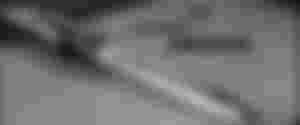 Write your world and earn! Scroll up and SIGN UP for FREE!