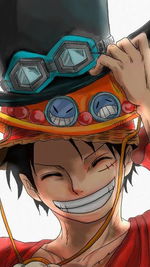 WHAT IS CONTENTMENT?
Contentment is a state of happiness with what you have, who you are, and where you are, in other term you are satisfied in your life. It is respecting the reality of the present and facing it with no regrets. It is appreciating what you do have and where you are in life, which is a good step for living a happy life. Contentment does not mean the absence of desire; it just means you are satisfied with your present and enjoying what you have right now, and trusting the decisions you made and wait for the turn that your life takes will be for the best.
Many people today think life is a race where you must be the best at everything. People keep on rushing things without thinking what will be the outcome. We might want a pretty car, a bigger shelter, a good paying job but we can't deny the fact that some of rich people wanted to live in a simple life because of less expenses and responsibilities. The moment we achieve one thing we really wanted to aim, the race for the next thing starts which is another goal will be unlock. Instead of looking back at the distance they have covered, they stretch themselves to cover the distance that remains. And in some cases, this is when ambition becomes greed. But on the other side of the topic there are still individuals who are grateful of what they have and contented of the life they chose.
HOW IMPORTANT CONTENTMENT IS
The importance of contentment is outlined below. Some benefits of contentment include:
INNER PEACE
-Peace of mind is a great way to have freedom from stress, anxieties and worries in day to day life and can help you to become a calmer, more relaxed, and patient person overall. This can lead to a happier existence because you do not let your worries overpower you instead you handle it in a proper way which means you prevent being swayed and agitated by events, problems or difficulties. Contentment brings peace of mind and positivity that can develop growth and self-improvement. This does not mean you can't have dreams and aspirations. You can accept the present and still wish for a better future. Contentment only means to be at peace with the present. If you are not at peace with what you have achieved at your current status in life, it can be more difficult to work toward a better future because it will hinder you from thinking a lot, just stay focus and practice contentment in your mind to be able to have peace.
HAPPINESS
-Contentment promotes happiness because when you're satisfied of the life you have right now you're not blocking the joy coming to you. When you are content with the present, you are letting go of sometimes painful cravings for what you can't have. As a result, acceptance settles in, practice it within you so that everytime a difficult situation will come you can definitely solve it without hesitation. Therefore, when you accept your situation, you are allowing yourself to be happy.
Also when you are already contented, you may not desire for anything more than what you need. The abundance of your current situation is enough to lead a joyful and healthy life. Contentment often leads to the realization that joy doesn't come from material things nor money, happiness comes within by starting to release negativities and manifesting kindness.
SIMPLE MINDED
When you are able to determine your wants from your needs, you are preventing yourself to burden up. You free yourself from the stress of wanting more stuffs.
Instead of wanting your possessions to grow, you start working on self development. Because at the end of the day, simplicity fueled by contentment.