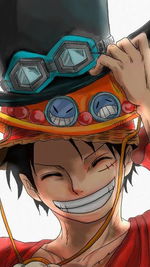 Before pandemic, I don't really have concerns on what I am doing daily, as long as I have fun then it's alright, However, due to what happened in our world, at first it didn't affect me, but then months had passed since the pandemic, as I browsed the internet reading and watching interesting videos, I came across a site that offered money on every articles that you will publish, so I tried it then yes they payed money in every article I published though it's not that much, but I enjoyed what I'm doing, one month later I realized that I depended on the site too much and my attitude had changed I easily got irritated, I became impatient which opposite to my attitude before pandemic, I became coward on facing my problems instead on finding solution I browsed the internet trying to escape, I isolated myself from others and not making a conversation with my friend even if through chat and many more to mention.
One day as I browsed YouTube to watch videos, one video which the YouTube recommended me to watch caught my attention, so I watched it and it became a wake up call to me, because what the video told me was about an athlete who's a champion then he stopped training because he thought he's already doing fine but in reality he's slowly making himself fall down. The video made me realized the situation where I am in on that moment was the same with the athlete, that night I asked myself if I'm really slowly making myself went to a wrong direction, so I decided to make myself become a better person, when morning came I started to practice some good habits which can help me, and one of those practices which I habitually practice daily were my three character traits which for me a big factor in becoming a better person.
First is courage, before pandemic occurred, whenever I faced problems I always find solution, However if I can't find a solution or the problem is too much for me to handle, in most cases others would just let the problems be because perhaps of their pride they're afraid to ask help, in my case, for me asking help to others means that I am a weak person, I am coward because I depend on them and can't help myself, even though in my mindset asking help is an act of a coward, still I took courage asking help to my friends and especially to my family, for me asking help to my family is the most courageous thing I ever had. Because of the pandemic I often hide my problems or act like I don't have problems, but now I habitually practice it by opening myself to my family like having a conversation with them, and finding a solution to my problems by myself. Having courage is not just about facing danger and overcome it, it's also involve on expressing ourselves and accepting who we are.
Second is patience, when pandemic occurred I discovered myself became impatient, especially when I started publishing articles in the site which pay money, in most cases it took a very long time for me to create a good article, However, because perhaps of my greediness I published three to five articles per day for the sake of money that I might earn, even though the article don't have any good content, but if my articles that I published don't earn money I got irritated which affect me especially on making decision, fortunately a video from YouTube made me realize that what I'm doing was wrong, so today I enhance my patience, instead on publishing three to five articles a day, what I did was I published articles three to four times a week, and not too focus on the site if I earn then it's good but if not it's also alright. Patience for me is a key to become a better person because it enables me to assess things.
Finally is friendliness, by nature I'm a friendly person like literally I always make the first move in making friends, in my circle of friend I'm the noisiest, when pandemic occurred at first the communication with my friends was still there, but as time goes by it slowly fade and I'm no longer making the first move to make a conversation because it's so tiring, more time goes by I completely isolated myself like literally I deactivated my facebook account so that I won't receive any news from them, what I did was reading manga, watching anime, publishing articles and others which can divert my attention, However, by isolating myself from them, I felt empty figuratively speaking I lost my smile, when I realized my mistake I took the courage to contact them saying hi, at first it was akward but fortunately I able to handle it, so right now I develop my friendliness because for me being friendly is a great advantage in the future, you will know how to handle different person.
Habitually practicing good character traits, are actually a great decision for everyone because it helps us in many aspect of life, it also helps us to become a better person, it may not easy because of course we are not a perfect being, However, with consistency I think we can do it and if also we are willing to change ourselves to become a better person.