Why is there a need for nursing standardization initiatives
Advances in information technology and new equipment have benefited both patients and healthcare personnel. Technological advancements that are innovative, intelligent, immersive, and linked have found their way into nursing care delivery settings all over the world. Due, in part, to globalization vivid demonstrations of nurses who invent, champion, accept, and implement innovative technology to make better decisions at the point of care and support operations using these technologies have become a reality. Nurses are using new technological advances to improve safe, high-quality treatment to fulfill this demand.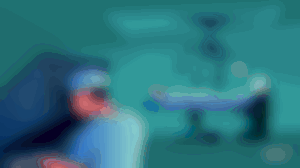 Using developing technology, the digital recognition of global socioeconomic determinants of health is increasing the provision of effective, efficient, equitable, and accessible care across the care continuum. Nurses are pledging to create and implement breakthrough technologies to achieve critical global health goals.
Nurses are crucial change agents in the creation and application of technological functionality that bridges the delivery of health care and social needs in both urban and rural communities, thanks to their unique and valuable knowledge and abilities to tackle these challenging health care objectives.
With a global nurse shortage, the necessity to integrate technology to support nursing duties is becoming increasingly important to keep up with the demands on health services. Innovations can assist nurses to manage several time-consuming obligations by alleviating part of the strain of many repetitious chores. Applying technology to knowledge could aid in the early detection of potential problems.
For example, because electronic documentation makes information readily available, recognizing changes in patient status may be done promptly. Patient vital sign trends are always available, and the data is evaluated, systematized, and organized. This knowledge enables the nurse to devise a feasible plan of action. New technologies can help to reduce human errors. Long-shift nurses and nurses working in understaffed units are more prone to make mistakes. Because of advancements in medical technology, routine operations have been simplified.
Indeed, technology is transforming the world at breakneck speed, and nowhere is this more apparent than in the healthcare industry. Using technology in health care and care coordination is becoming a basic skill needed across the nursing profession as technology pervades every area of our everyday lives.  Through the delivery of evidence-based practice and support for clinical decision-making, technology is also boosting nursing standards and quality of care.
Many healthcare providers have now incorporated technology that enhances evidence-based nursing practice and provides data-enabled clinical decision-making. For nurses, this helps to standardize care delivery inside their organizations, as well as across the profession, leading to higher quality care across the entire health continuum. These solutions also aid in the reduction of clinical errors and administrative delays, both of which can have an adverse effect on the overall quality of treatment offered.