Titanic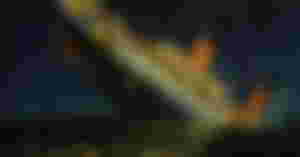 As the Titanic sank, Jack and Rose, both made it to be on the floating door, they share the heat of their bodies, so they survive the cold breeze of the wind. A few hours later, they are discovered by the rescuers but both of them are asleep. Three days after, they woke up in a hospital.
A few months later, Jack hit a jackpot and came back with a chest of gold and silver. Jack was a genius when it comes to business and put it into investments. Also, Rose's family accepted Jack as he proves how much he loves Rose and would do anything to give her the best life.
The story ends with Rose telling her grandchildren the story of Titanic. She is already 95 years old, and Jack died two years ago. What happened in the whole movie of Titanic was all Rose's story to her five grandchildren.
Rose gave her first granddaughter 'The Heart of the Ocean necklace. After a year, Rose dies in her sleep and meets Jack in the middle of the field.
Thank youu so much!