TeleHealth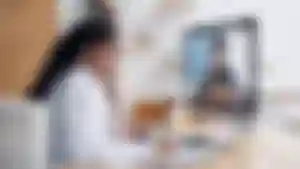 Perception about "telehealth" for older adults
             Early in 2020, as COVID-19 started to spread throughout the country, health care delivery systems underwent quick and significant transformation. By encouraging as many individuals to stay at home as possible, these modifications aimed to restrict the spread of COVID-19. This change caused a large number of patients, especially many elderly people, to schedule telehealth consultations with their medical professionals rather than in-person ones. Older persons frequently have less access to and familiarity with technology than younger adults. Telehealth may pose problems, especially for older people with chronic illnesses. In addition, telehealth may reduce the quality of treatment due to insufficient physical exams, laboratory testing, and the level of treatment wasn't as excellent as in-person, which are crucial care components. Other issues raised were privacy, difficulties hearing or seeing the healthcare professional, and a lack of a personal connection with the healthcare practitioner.
Advantages and benefits
              Telehealth has numerous potential applications, and patients might gain a lot from using it. With the help of connected technology, senior people with chronic illnesses (such as asthma, diabetes, hypertension, etc.) can enhance their quality of life, state of health, and ability to control their symptoms. Therefore, these technologies would help patients stick to healthy living choices, engage more fully in their treatment, and keep their autonomy. With the use of telehealth, individuals may gather and track a variety of real-time health and disease-related data without the actual presence or direct involvement of medical experts. Additionally, telehealth systems enable seniors to connect online with their healthcare providers and get guidance or health-related information. A patient who is knowledgeable about their condition, their therapies, and their illness is more likely to take an active role in managing their health and have a higher standard of living. Patients no longer need to travel to the hospital and wait in line for care thanks to telemedicine. They can visit their doctor while relaxing on their sofa or bed. It may be simpler to accommodate virtual visits into a hectic schedule. as they are subject to your schedule. By scheduling sessions to prescreen patients for potential infectious diseases, telehealth can also reduce infectious disease. Elderly people might consider moving far from the closest hospital. A family member who can assist you with information gathering, questioning, and taking notes during your medical visit is usually beneficial.
Limits and challenges
              The usage of telecare among patients from rural regions and those with lower incomes is insufficient. Variations in telehealth usage are caused by a lack of resources and supplies, the accessibility of medical facilities, and internet connection. For the exchange of information between parties, telehealth depends on technology, which presents a challenge for older persons who may not have access to the required technological equipment and services. Without these innovations, telehealth is restricted to phone conversations, which may be effective for straightforward services (such as medicine refills) but has limitations for more comprehensive treatment. Even if older persons have access to technology, issues may still develop if they lack technical expertise, are unable to resolve issues that do arise, or are unable to adjust to digital communication. Although gradual loss of vision and hearing is a typical part of aging, it can make using technology to communicate challenging. Furthermore, when telehealth contacts take place outside of the exam room's controlled environment, the likelihood of noise, distractions, and missing visual signals may rise, further obstructing patient and provider understanding. The socioeconomic situation of older persons may influence their capacity or inclination to engage in telehealth conversations. For instance, whether or not patients have access to or expertise with technology may depend on their level of education and money. Telephone-only visits may be preferred by older persons who are concerned about the expense of mobile plans and data usage, which might restrict care delivery and remove important visual cues that aid cognition.