Remembering Martial Law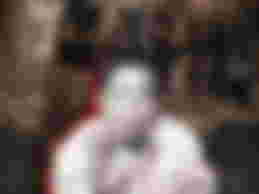 Over the years, certain illusions about martial law have persisted among younger generations. One is the false belief many Filipinos that the Marcos administration helped the Philippines' economy become one of the finest in South East Asia. It is crucial that we remain informed of the Philippines' actual economic situation during the Marcos era. Human rights are being abused during the Batas Militar, including torture and rape. However, some Filipinos, particularly those of the current generation, view the Martial Law era as a "golden age of the Philippines," and it really makes me sad because they were unaware of that. Whenever I think back to the days of Martial Law that occurred during the 1970s, it always brings back memories of the abuses and atrocities that happened during this dark period in the history of the Philippines.
Understanding what happened during the martial law era can help us safeguard our liberties and rights going forward and stop history from repeating again. The importance of democracy, the rule of law, and human rights in a free society in ensuring that everyone's dignity and rights be honored and preserved. Remembering the sacrifices of Filipinos, both sung and unheard. This is a physical manifestation of the historical teachings that we must guard against abuses of power and stand up for our rights. We recall events not out of a sense of helplessness but rather because there are lessons to be remembered and passed on to younger generations. We commemorate so that democracy will remain and that we may all work to make our country better. During this time, several activists and opponents were unjustly detained, subjected to torture, killed, or kidnapped before going missing. Knowing the truth is essential because it will aid in resolving the wrongs of that time, particularly the violations of human rights. Youth may contribute to the battle against historical distortion by exposing bogus news, especially on social media.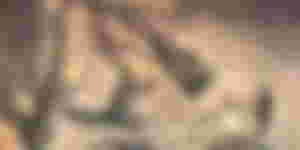 Knowing what fake news is a logical place to start. Though they are sometimes excluded from these wider dialogues, young people are tremendously enthusiastic about problems related to social justice, health, and climate change. They may provide them a platform for speaking out and support them as they take full control of their advocacy activities. The most crucial action is to stop yourself from automatically posting something that offends you or aligns with your ideas. Never share a social media post without first validating its accuracy. You must accept that other people will make mistakes since they are imperfect if you wish to convey the truth. Look for the sources, because the quality of the mainstream media's sources depends on them. Youth are susceptible to false information, propaganda, and fake news. For their understanding of the world and their perception of reality, they greatly rely on information that is disseminated online. Therefore, it is the responsibility of schools to give children the information and critical thinking abilities that they lack at home.
It's never been easy to recall Martial Law in the Philippines. People are recalling the hardships of the martial law era under the late former president Ferdinand Marcos Sr. in order to guarantee that lessons are learned rather than because they are fixated on the past. We still emphasize the importance of the truth and the pursuit of the truth in resolving human rights breaches today. Without the truth, justice is impossible. And because memories may become brittle with time, we implore every Filipino to guard our history and the truth encapsulated in the nation's collective experience under martial law in 1972 as a crucial step toward attaining transitional justice.