Relevance of having Entrepreneurial Mind in Nursing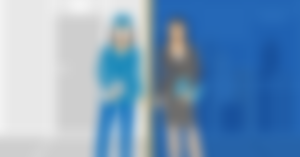 In recent years, the importance of entrepreneurship education in K-12 schools has become widely recognized. It is presently developing as one of the fastest-growing fields in the world, with the potential to boost economic growth and job prospects. An entrepreneurial mindset is a collection of abilities that allow people to see and seize opportunities, overcome, learn from setbacks, and flourish in a range of situations. This involves the ability to take initiative, adapt to change, develop creative solutions, and be comfortable with risk, among other qualities. Entrepreneurship education emphasizes the acquisition of practical skills that will help students to live extraordinary lives in a rapidly changing world.
             As a result of Covid-19, students' possibilities to develop and work with others have dwindled. Entrepreneurship fosters invention, creativity, and teamwork. This subject has the potential to offer us crucial life skills that will aid us in navigating this unpredictable future. These abilities include problem-solving, teamwork, empathy, and learning to accept failure as a part of the learning process. We must learn how to recognize problems as nursing students before we learn how to address them. Problem-solving skills have been taught in schools for decades, but problem identification has not. An entrepreneurial mindset can help us grow confidence by encouraging us to take on new challenges and not be afraid to take chances. Being able to approach challenging situations and conversations with confidence at work can help us enhance our leadership style and improve our overall social contact with our coworkers. Understanding how to control our abilities and attitudes, as well as the impact they have on others, is a valuable attribute that is simpler to achieve with an entrepreneurial mindset. If we have that mindset, setting objectives and milestones for self-improvement will be much easier. Being able to handle constructive criticism constructively while not taking it personally is a skill that may be learned over time. We must recognize that receiving criticism and working on self-improvement is preferable to refusing any form of input outright due to our fear of negative feedback. Another business skill that we may learn is enthusiasm. Being passionate at work can help us not only create additional chances but also improve our social interaction, which is crucial in developing relationships with our patients and coworkers. With this level of energy and enthusiasm, the task at hand is more likely to succeed.
          Improvements in entrepreneurial skills such as resilience, excitement, and confidence can help us achieve success and raise our satisfaction at work and home. Adopting an entrepreneurial attitude allows us to develop these skills, allowing us to work more effectively and feel more fulfilled at work and at home. It is possible to convert our difficult situations from bad to positive if we are resilient and strong-willed. We must learn from our mistakes and put them to good use to grow and improve. Learning about entrepreneurship does not automatically turn a person into an entrepreneur, but it can foster an innovative mentality that leads to success in school and beyond. Similarly, entrepreneurship is not limited to economic activity and the formation of new businesses; it extends to other aspects of life, such as encouraging students to think creatively and aspire to greater heights.