Recreational Activities in our everyday life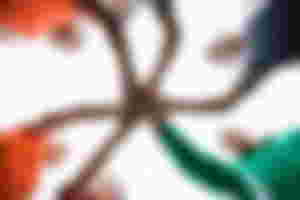 1. Do you agree on the impact of recreational activities on our lives?
Yes, I do agree. Recreational activities help us to be healthy and feel better mentally, physically, and emotionally. It has a calming effect on us. It contributes to our total personal growth. It not only aids in the acquisition of knowledge but also in the ethical application of that knowledge to live a healthier and better life. It instills in us the ability to reason and live with a more practical mindset. It improves our ability to express ourselves, self-fulfillment, interpersonal skills, leisure techniques, and approaches, physical strength, creative expression, and aesthetic sense. Such characteristics are beneficial to those of us who face limitations in our daily lives.
2. Why is it important for a student to enjoy positive leisure or recreational activities daily?
Recreational activities assist us in coping with stress. It allows us to nourish ourselves while also providing a sense of balance and self-esteem, which can aid in the reduction of anxiety and sadness. This helps to maintain a healthy balance between academic pressures and physical and mental health. This gives us a sense of fulfillment in our lives and allows us to be free of needless anxieties and worries. As a result, we can perform better and achieve greater success. Positive leisure use is associated with identity development, improved coping skills, stress reduction, activity innovation, increased physical activity, socializing, academic and community participation, well-being, and health on the one hand. We increase the quality of our lives by participating in leisure activities. We form social bonds, experience happy emotions, gain new skills and knowledge, and therefore improve the quality of our lives.
3. What is recreation for you?
Recreation is something that restores our bodies and minds while also adding variety and enjoyment to our leisure time. Walking, swimming, meditation, reading, playing games, dancing, and other activities fall under this category. Recreational activities assist us to improve our physical health, emotional health, and cognitive performance. It also allows you to interact with your classmates and be more creative. This is especially important at this time of pandemic when nearly everyone is suffering from sadness and worry. This will benefit us since it improves our mental health, concentration skills, and ability to manage anxiety and stress. It also boosted our social skills and developed abilities such as cooperation and teamwork, and it is a pleasant way to meet new people and create friendships.